Steps and Tips for a Millennial Purchasing Their First Home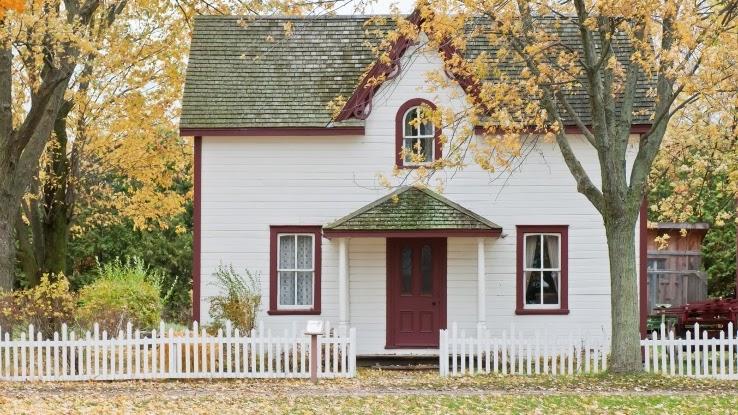 You did it, you defied the odds as a millennial! You survived the recession apocalypse and saved enough money to purchase a home. Your participation trophy should arrive in the mail in seven business days.
In all seriousness, buying a home is a huge accomplishment and an exciting new chapter in your life. Still, it can also be overwhelming and confusing. Here's what to expect plus a few tips to get you through the process.
First Things First: Check Your Credit Score
Your credit score is the very first thing you need to check even before you begin the home purchasing process. In order to get a mortgage, you have to prove you're financially stable and trustworthy enough for a bank to loan you money. The first thing they look at is your credit score.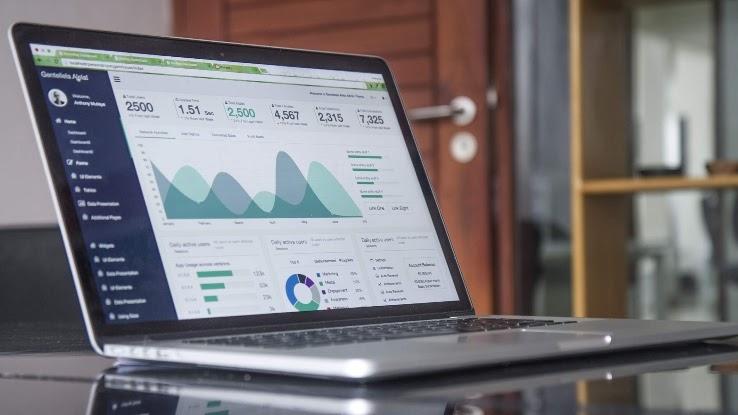 You want a score of at least 620 if you want a good mortgage, and the higher, the better. Because the score represents your financial stability, a high number can lower your interest rate, which in turn can significantly lower your monthly house payment.
Determine Your Price Range
Everyone loves to check out the local million-dollar homes on real estate websites, but that doesn't mean you can afford one. Be aware that if you have good credit, you're likely be pre-approved for a mortgage that costs far more than you're likely to spend. It's your responsibility to recognize what you can actually pay.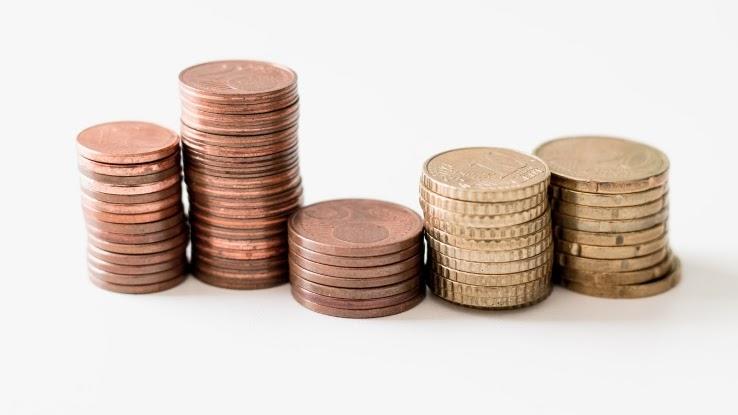 Be realistic about what you want to spend every month on your mortgage payment, which usually also includes your payment, escrow, homeowner insurance and mortgage insurance if applicable. Once you know what you can spare every month, go from there to determine a realistic price range. No matter what, don't go over that top number.
Get Pre-Approved for a Loan
Do your research and find a good mortgage broker who can work with you on finding the right loan. Everyone has their own goals and needs when it comes to buying a home (low payment, no mortgage insurance, etc.), so one type of loan does not fit all.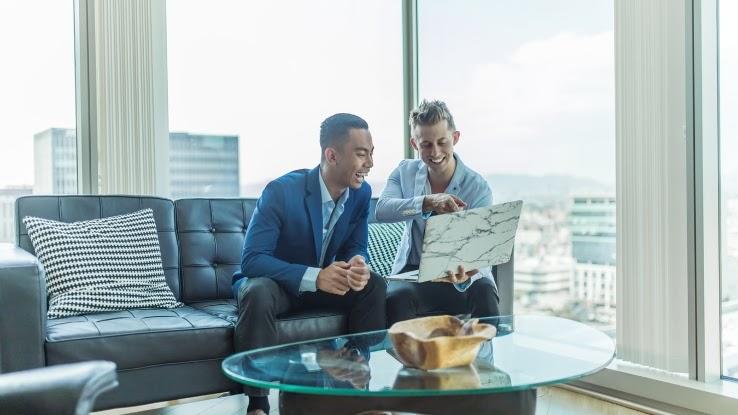 Take your time to explore options and make sure you look at the nitty-gritty of each offer. Otherwise, you could end up with a terrible deal. Don't forget that banks are likely to offer home financing home well over a responsible budget. Stay strong and make your mantra "the 2008 recession" throughout the process.
Make Sure You've Saved the Liquid Cash Needed for a Downpayment
If you have enough money for a downpayment in combined savings and investments or some other source, cash out anything that isn't liquid. Your mortgage company will go through your bank statements with a fine-tooth comb, so you want to be able to prove you have the funds you say you do.
Withdraw whatever funds you plan to use from various resources and deposit them all into one savings account (ideally, one that you can't dip into). When you're ready to close on your new home, you want to be sure all necessary funds are ready and available.
Save Even More Cash
Saving up enough money for a downpayment is a considerable accomplishment, especially as an underpaid, underappreciated millennial, but unfortunately, that's only the beginning of your costs. Before you start the process of looking at homes, make sure you have money for expected and unexpected costs.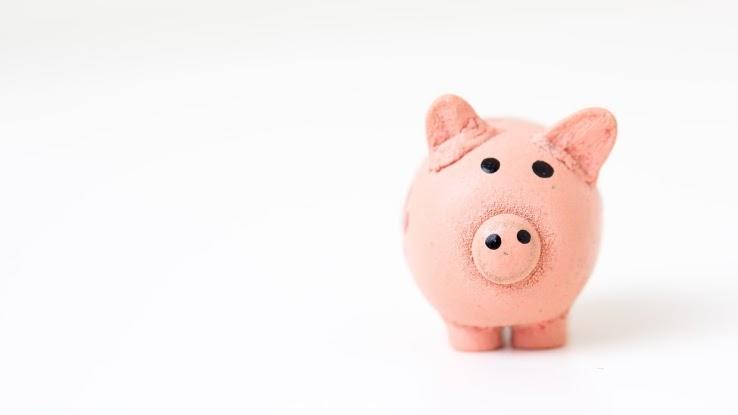 Outside of the downpayment and closing costs, you'll want some cash for movers and packing materials. You'll also want money for any repairs you need to make in your current home as well as anything you want to do in your new home like carpet cleaning, window cleaning or a professional deep clean.
Do Your Research
Now that money is out of the way (for now), the fun can begin! You're close to finding your dream home. However, not all dream homes are created — or priced — equally. You should do some research to figure out where you want to center your search for a house.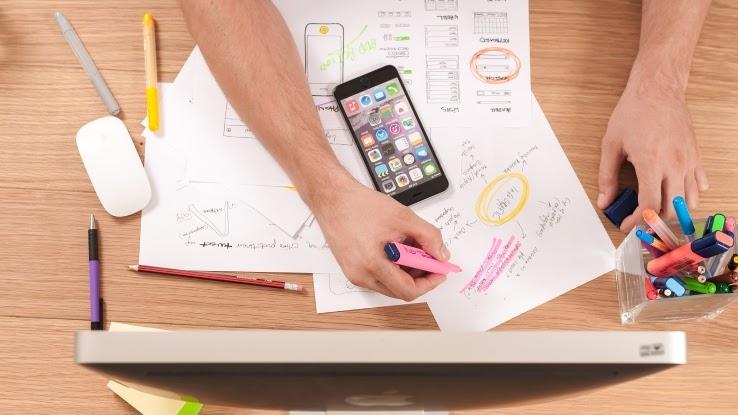 Want to be able to walk downtown? Learn how much homes cost close to the city. Thinking about school districts? Check out the state-issued grades of nearby schools. If you're a financially savvy house buyer, check out the up-and-coming areas to see if you can get a solid return on investment.
Make a "Must-Have" List
You have your target zones and you know what kinds of homes you can realistically get in them. Now you should think about what you must have in your new home. The best tip is to make two lists: "must-haves" and "like-to-haves."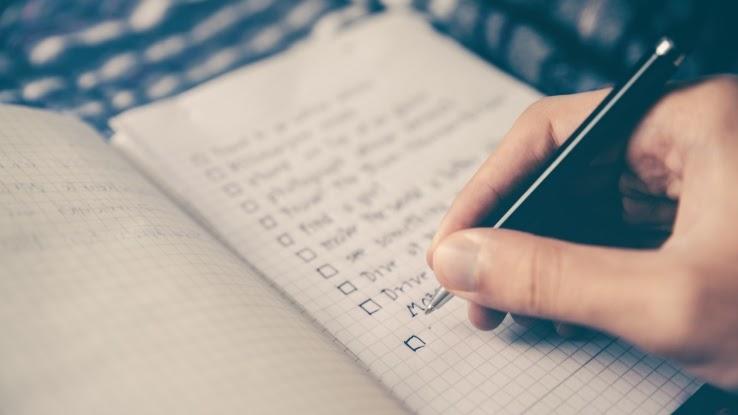 Your "like to have" list includes things you're willing to compromise on (if you would be ok with parking on the street for the perfect home, a garage would be a "like to have" item). Your "must-have" list includes non-negotiable things, such as a dishwasher, fitted kitchen or fenced-in backyard.
Find a Good Realtor
You're probably already researching realtors at this point, but don't reach out to one until you're good and ready so that you don't waste their time — buyers' agents don't make money if they're just helping you do your own homework. Now that you know what you want, get in touch with a realtor.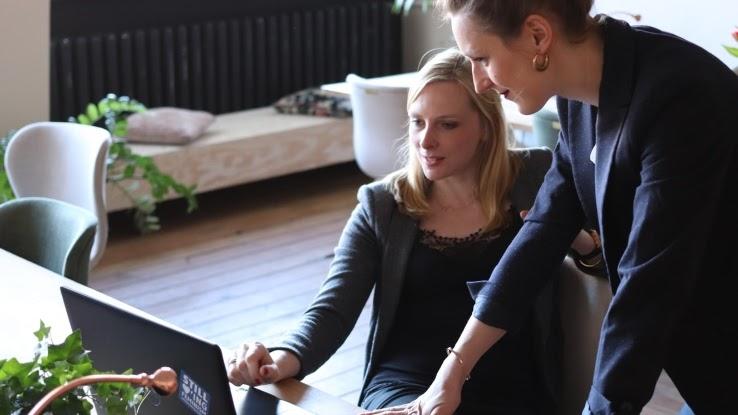 Be picky when it comes to a buyer's agent. You want one that knows they're working for you. They will be your advocate throughout the process, and if they're good at their job, they'll help you get your dream home at the right price, regardless of commission.
Discuss the Buying Process Up Front
Buying a house isn't as simple as finding the home, putting in an offer, and moving in — if only!). There are a lot of steps involved, all of which are essential to ensure you make a good investment. You didn't work three jobs to save all this money just to end up in a financial pit.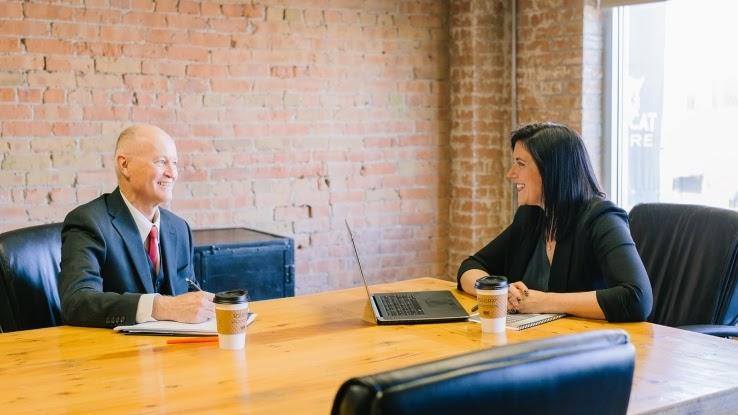 Have your realtor go in-depth with what to expect from start to finish. It may be overwhelming at first, so ask him or her to show you the process on paper (or in an e-file) that you reference again further down the line.
Ask Every Question You Can
As you walk through the buying process, ask any and every question you have. Even if it sounds stupid, ask it anyway. Remember, this is an investment and one of the biggest purchases you will make in your lifetime, so it's important to understand every step.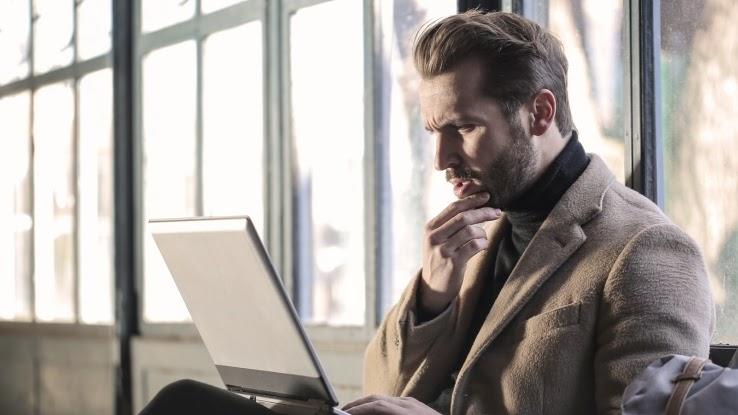 During the initial meeting with your realtor, set a precedent by asking questions right out of the gate. If you know you're an anxious person who needs everything explained and expects answers right away, talk to the realtor about it so that you feel comfortable and both of you can manage expectations.
Get an Estimate for Closing Costs and Inspections
You've probably discussed your down payment with your mortgage broker, but that's not all you'll need to close the deal. As you get closer to the closing date, your home will need to have various state-required inspections, each of which costs money.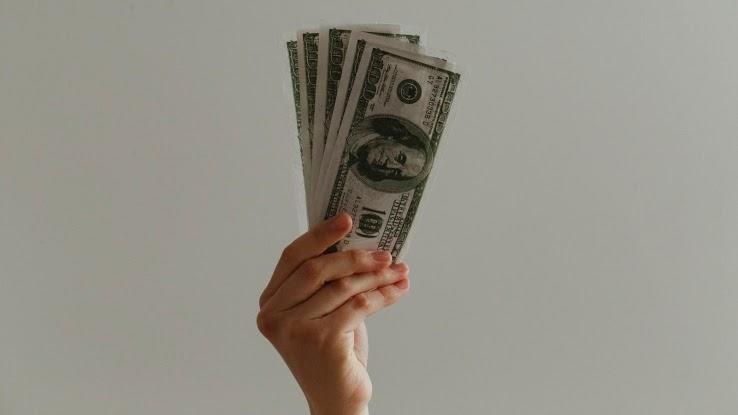 Your agent likely has vendors they use for these inspections, so he or she will be able to give you an estimate for how much these will cost. (However, you should still do your research since you don't have to use their preferred vendor.) Some vendors require payment at the time of service, while others add theirs to closing costs.
Decide if You Have the Money for Closing Costs and Inspections
Real talk: it can be a huge shock when you learn how much (more) money you need to purchase a home. Once you have all of the numbers in front of you, take a look at your finances and decide if you actually have the money to move forward in the process.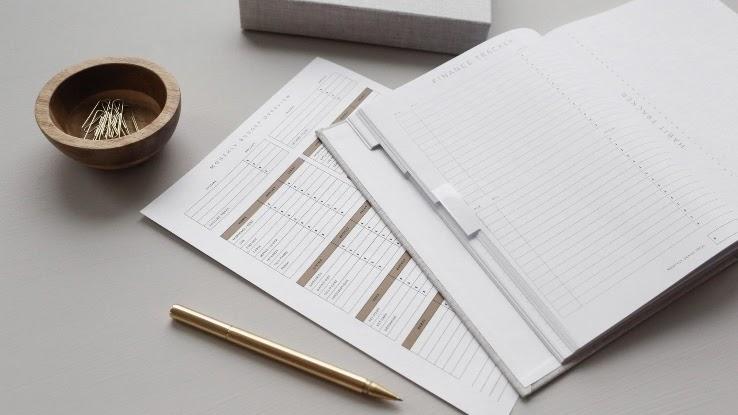 If you've made it this far but think you might not have the money to reliably cover your costs, it's better to back out now. You don't want to dip into your down payment funds and end up with a higher monthly payment than you can afford.
Have Your Realtor Set Up an MLS Search
The depressing financial parts are out of the way. You know you can afford your new home, so now you get to see your options. Have your realtor set up an MLS search to show you homes the minute they're on the market.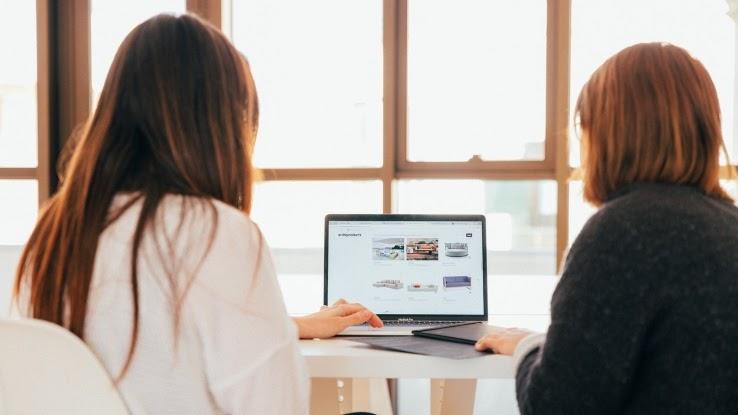 An MLS search is superior to the popular real estate websites because it's updated practically in real time. A house that's listed as available on Zillow may actually be under contract already. Only licensed agents have access to the MLS site, so you need them to set it up for you.
Schedule Some Showings
Once you're in the MLS site, you can weed through the homes that meet your original parameters, such as location, price, square footage, etc. If you find a few you like, tell your agent right away so they can set up a showing for you to see it in person.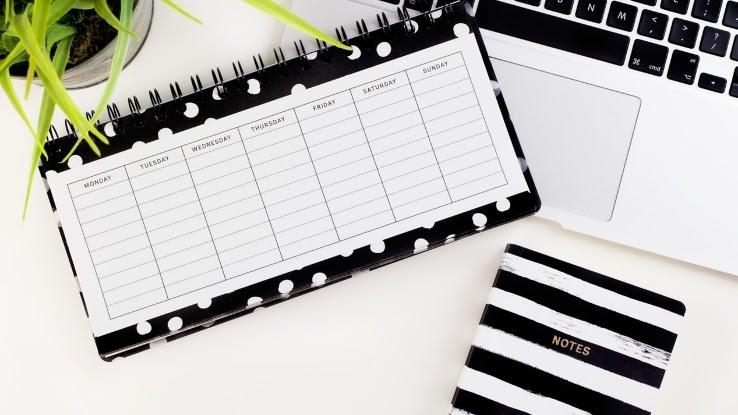 If you're in a really hot market, you'll want to check out homes as quickly as possible. In extreme cases, they can sometimes be sold in minutes if they're priced right and in a good location. Be patient — wait until you find a home you can actually visit before making an offer so that you don't buy a disaster house.
Tour Homes as a Critic, Not an Excited Buyer
Be cool. The house you're looking at may have a beautiful open floor plan and a bright, airy master bedroom, but there are more things to consider than just aesthetics when you're walking through the home. Look at the boring things like baseboards, ceilings and window frames to see if the house has good bones.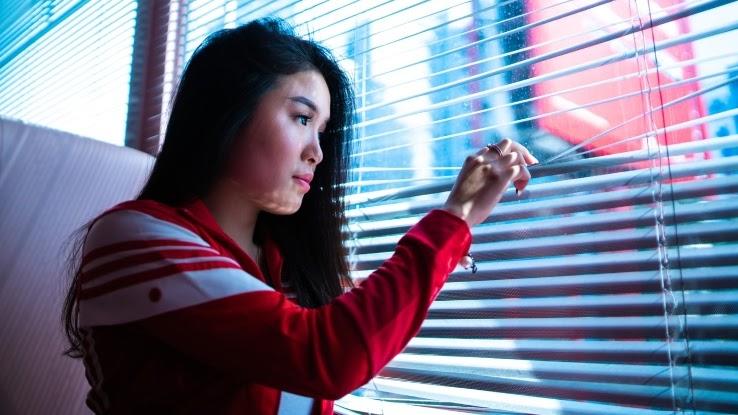 You can tell a lot about a house by inspecting the siding, looking around water fixtures for warping and other signs of leaks, and flipping a few switches to make sure everything works (including the gas fireplace — if that's a must-have for you).
Take Notes
Chances are good that you won't remember everything you see in a house, especially if you walk through multiple homes in one day. Be sure to take notes throughout the process so you can remember what you saw in each home.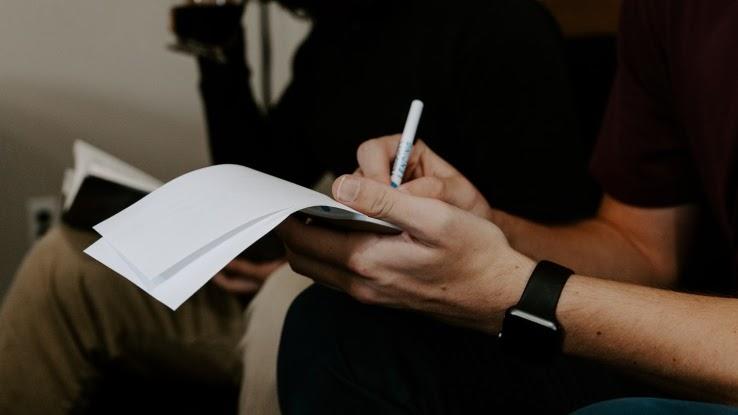 Since you set the parameters for your search, many of the homes you walk through will look and feel very similar. They may have one or two stand-out features, but the nitty-gritty things will blur together, so keeping notes on each one will help you if you're deciding between two homes.
Assume Every House Has Security Cameras
Sellers are supposed to disclose if they have any security cameras inside the home, but it doesn't always happen. Even if they don't have them inside, many homes today have doorbell and outdoor security cameras — many of which record sound.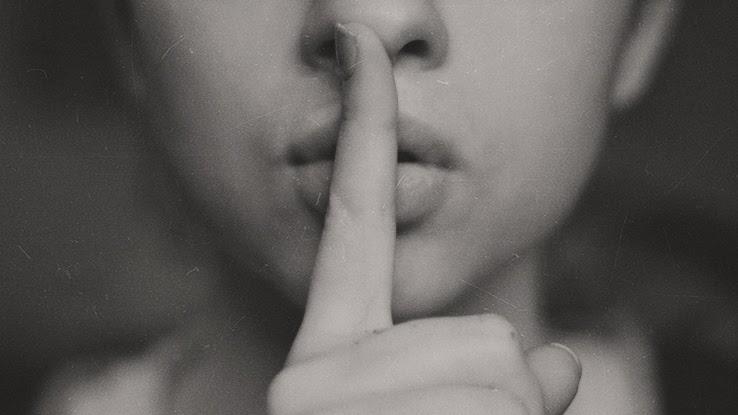 When you're walking through the home and outside after, don't talk about what you saw or what you're willing to offer since the owners might hear you. It could hurt you in the negotiation process, so take your notes and meet up with your realtor after the walkthrough — away from cameras — to chat about the next steps.
Make an Offer
You love the house, area and price, so it's time to make an offer. Work closely with your agent on this — they'll be able to look at comparable houses throughout the neighborhood to decide if the sellers have priced the home right.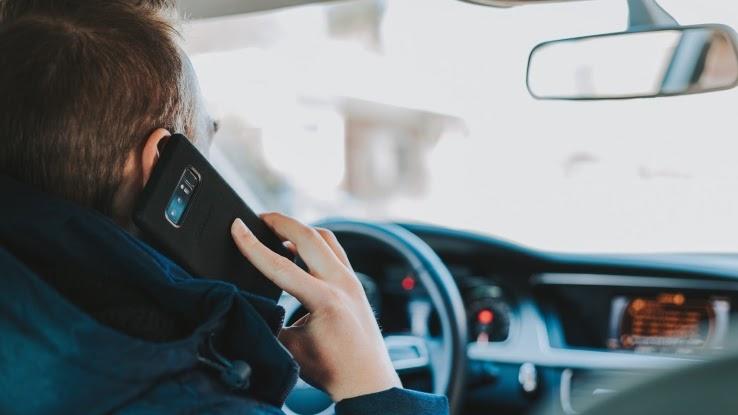 If the price is too high, you may feel like you're low-balling them with your first offer; you're not. However, if it's priced low, the sellers may be trying to get a bidding war started to get the highest price possible. Your realtor will know all of this and can help you come up with the right offer.
Negotiate and Get Under Contract
Despite all the work you put into your first offer, it's more than likely that it's just the beginning. Keep in mind how much you're willing to spend on the home during this process, and remember that your bank is unlikely to give you a mortgage worth more than the home is appraised for. The seller may also reject your offer outright. If that happens, it's back to house-hunting.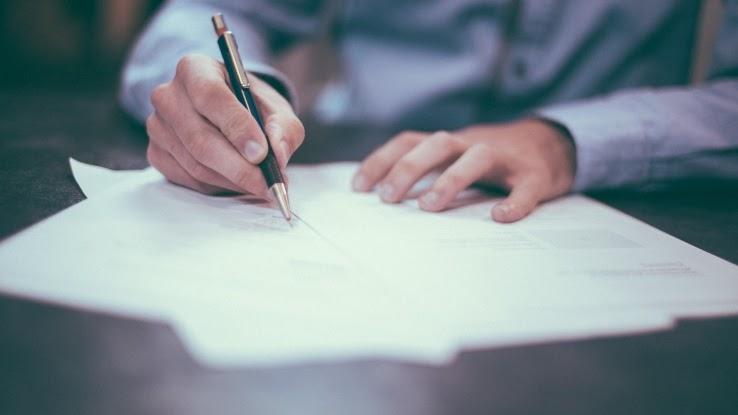 Once you agree to a price, you'll get the house under contract, which essentially means that the house is yours if nothing falls through. From there, it's typically between 30 and 60 days until you sign the closing documents and officially own the home.
Don't Buy Any Furniture or Appliances
Just because you're under contract doesn't mean you're free to do whatever you want. You should use this time to finalize your mortgage, lock in your interest rate and get everything set up for closing. This means that your finances are still undergoing careful examination.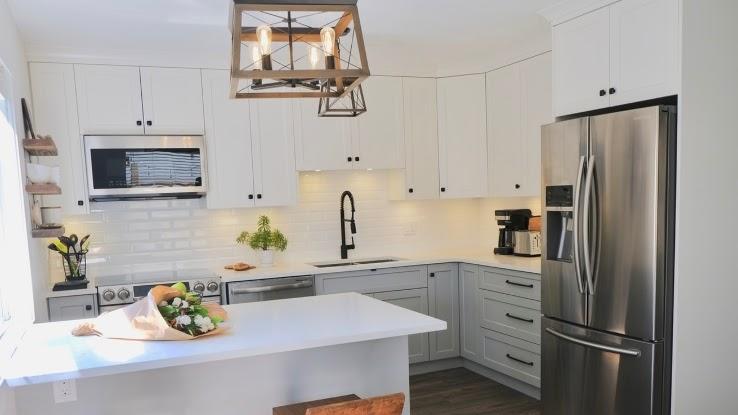 As hard as it is, don't purchase any big furniture or major appliances just yet. You don't want your bank balance to dramatically drop during this process, and you don't want to start putting huge charges on a credit card because that could impact your credit score or your debt-to-income ratio.
Get Homeowners Insurance
Many realtors can make recommendations when it comes to homeowner insurance agents, but always do your homework. Not all companies offer the same coverage, and you shouldn't assume your car insurance provider is the best choice just because they offer you a multi-policy discount.
Your mortgage probably requires you to have homeowner insurance lined up before closing day and may have specific rules for policy coverage. When you're setting up this policy, remember everything you might need to replace in case of disaster — clothes, appliances, furniture, etc. — and don't skimp on coverage just to get a lower payment.
Take Due Diligence Seriously
The due diligence period is there for a reason: to protect you and your investment. Be present at every inspection and ask questions. When your inspection report comes back, go through it line by line to make sure there is nothing that could be a problem down the line.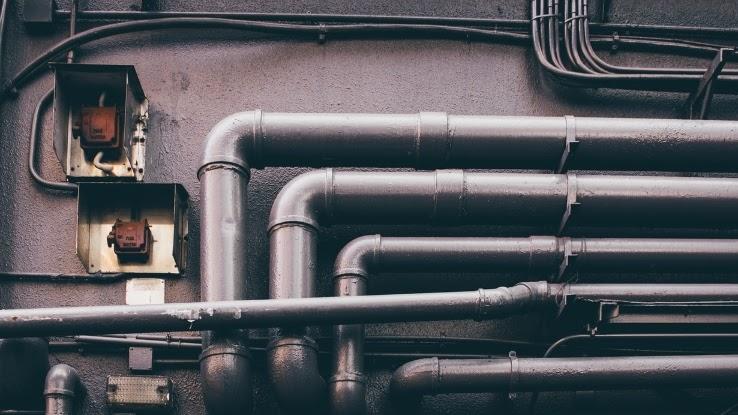 Keep in mind that every inspection report is going to turn up something. If you're buying a home that someone lived in before, there will be some normal wear and tear to it, while new builds usually have their own quirks. Don't worry about small things that are easily fixed, but be on the lookout for major red flags.
Schedule Extra Inspections
As it turns out, a home inspection isn't as thorough as it may seem. Despite the considerable report your inspector provides, all they did was ensure things were working at the time of the inspection. If it's winter, they have no idea how the AC unit is going to operate come August.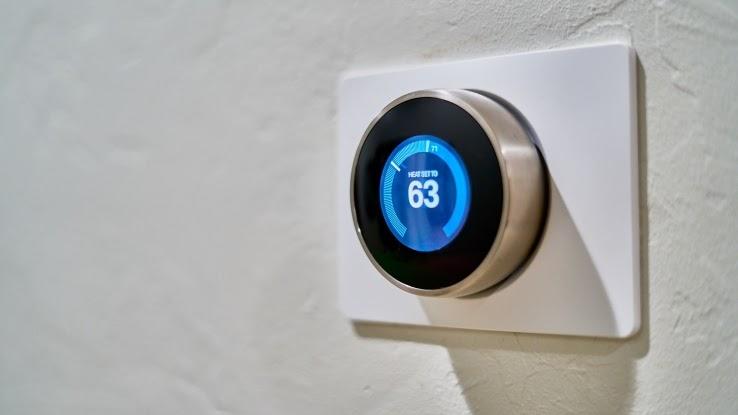 Hire an HVAC specialist to come in and do a more thorough inspection. Also, consider hiring plumbing and electrical experts to dig a little deeper. You want to be sure that anything that could potentially be expensive to repair is in good condition from the start.
Ask for Problematic Things to Be Fixed, and Be Prepared to Walk Away
Once your inspections are done and you're sure there are no termites — don't proceed if there are termites! — look at the reports carefully to determine what if anything you'd like fixed before taking ownership of the home.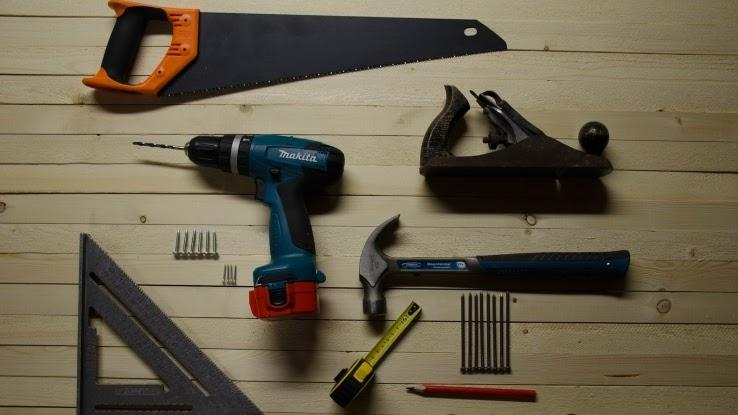 The last thing you want to do is end up with a money pit. If there's a leaky roof, a problem with the HVAC or a plumbing issue, ask the sellers to fix it before closing or take repair costs off the selling price so you can fix it. If they refuse, be prepared to walk away from the deal altogether.
Schedule All the Things
Everything is in order, all the problems are fixed and you're confident about the house — you are free to do a little happy dance now. Once that's over, it's back to work. If you haven't done so already, use this time to start scheduling things for your move.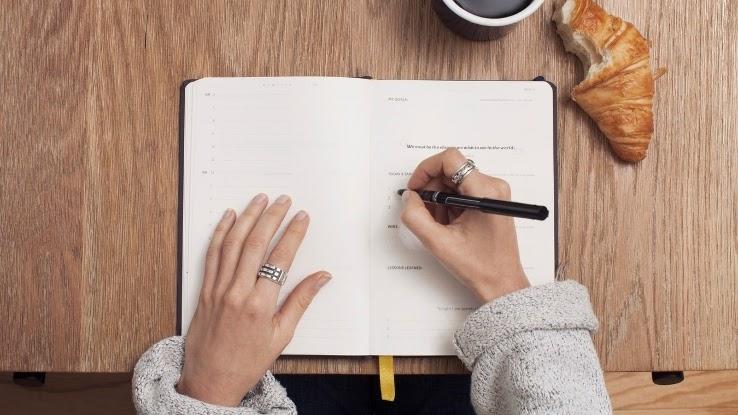 Price out a moving company and schedule the move. Also, figure out who the internet provider is in your area (and cable, if you are still into that sort of thing) and arrange for them to get everything set up right away once you're moved in.
Put All Utilities in Your Name
Aside from your internet bill, you'll also be paying for utilities like water, trash, recycling, electricity and gas. Welcome to homeownership! Right now, all of those utilities are in the sellers' names, but they'll be taking their names off the accounts effective the day they move out.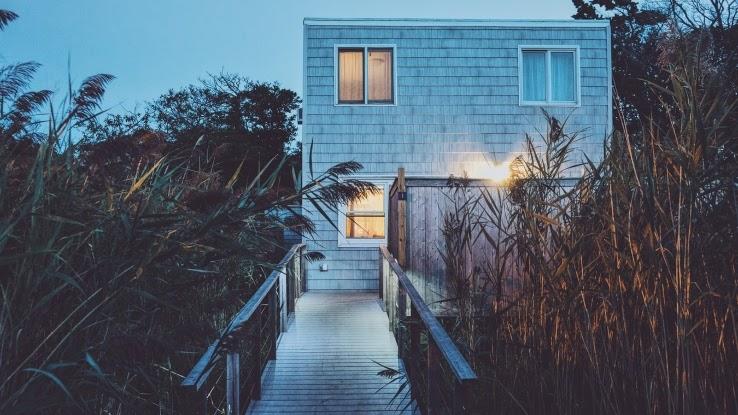 To avoid a really cold and dark first night in your new home, make sure you get everything set up in your name starting on your closing date. You may have to call around to get city-specific information or ask for it from the sellers.
Do Your Final Walk-Through (and Be Prepared to Push Back Closing)
Before you go and sign all your closing papers, you'll do a final walkthrough with your realtor. During this time, you should check to make sure everything that was supposed to be fixed is in fact fixed and that there are no major problems like new damages.
If something seems off, be prepared to push back your closing. Remember, this is your investment, and you don't have to buy the home if the sellers suddenly smashed a couch through the drywall and decided not to fix it. Don't be afraid to speak up.
Get Ready to Sign Your Name
Remember when you were a kid and you signed your name over and over trying to perfect your signature? You didn't know it at the time, but you were prepping for closing day on a house. When it's time to close, you'll go to the office of the closing attorney or title company, and then the fun begins.
At closing, your realtor, mortgage broker, title agent and possibly the closing attorney, sellers and their agent will be present. You'll sign your name and initial no less than one million pages — or at least enough to feel like that's true). You'll hand over closing costs, and become a homeowner!
Wait a Little Longer
You're now officially a homeowner, but if you purchased a home that someone was currently living in, you probably won't get your keys right away — sorry!. Unlike the good old days before the recession, there's not a lot of wiggle room between selling and closing on your new home — it often happens the same day.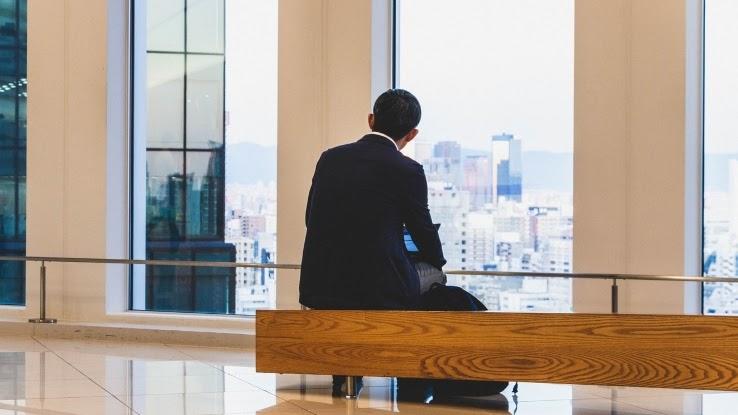 Your sellers likely negotiated to "rent" the house back from you to give them time to get their things moved to their new home. Since this is your first home, you can extend your own lease and finish up all of your packing for the big move.
Enjoy Your New Home
You made it! After waiting through years of saving and what felt like years of the home purchasing process, you are officially a millennial homeowner. You did what so many people your age feel is impossible, so enjoy the accomplishment and celebrate.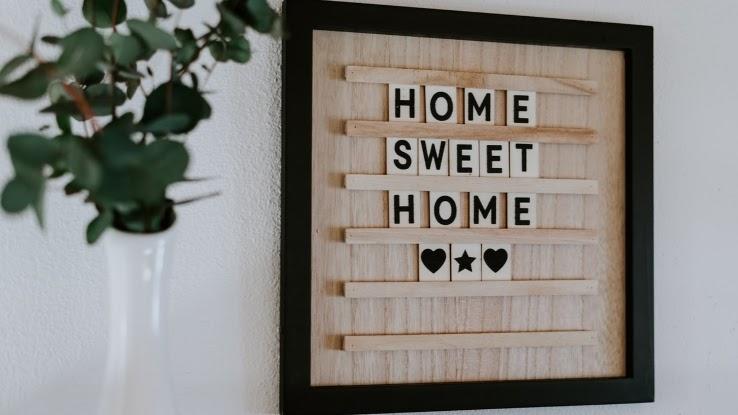 At some point, you'll have to let the realities of homeownership (and maintenance) sink in. You'll want to learn about basic home upkeep and all of the things that go into raising the value of your house. But for now, pop some bubbly, relax and treat yourself to the comfort of your own home.