Awards Show Voters Are Sleeping on These Films & Performances From 2019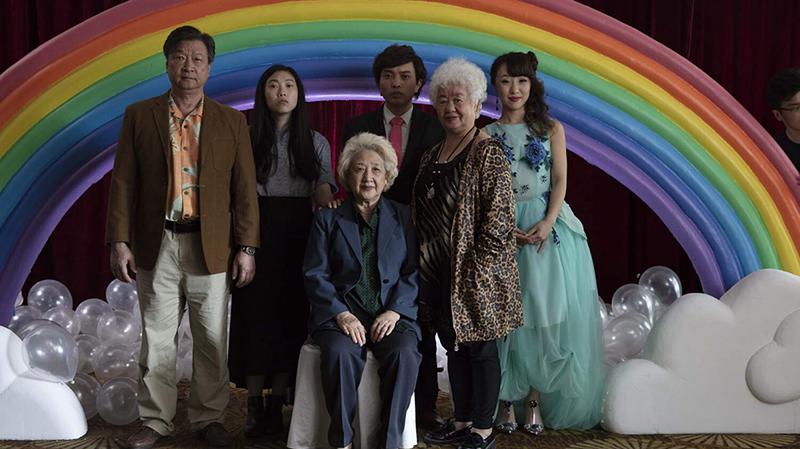 Academy voters have done it again: Almost all of the Oscar nominees in major categories are white men. That means incredible performances and films from women, people of color and queer folks were snubbed — yet again.
Although it's easy to discount awards shows as frivolous entertainment — or as stars giving other stars trophies — it still holds true that films, actors and directors who receive awards gain a higher level of visibility. Moreover, these decorated artists and works become part of the pop culture zeitgeist and set the barometer for what we consider great art. The point? Representation matters. Here are some of our favorite unsung cinematic heroes of the year.
Best Actor: Song Kang-ho in Parasite — and the Rest of the Cast, Honestly
Bong Joon-ho's Palme d'Or-winning Parasite, a film that's perhaps best described as a dark-comedy-meets-thriller-meets-social-commentary, has nabbed several Oscar nominations, most notably for Best Picture and Best Director. However, in a predictable-yet-frustrating turn, the film's actors have been shut out of both the very white Oscars and the even whiter BAFTAs.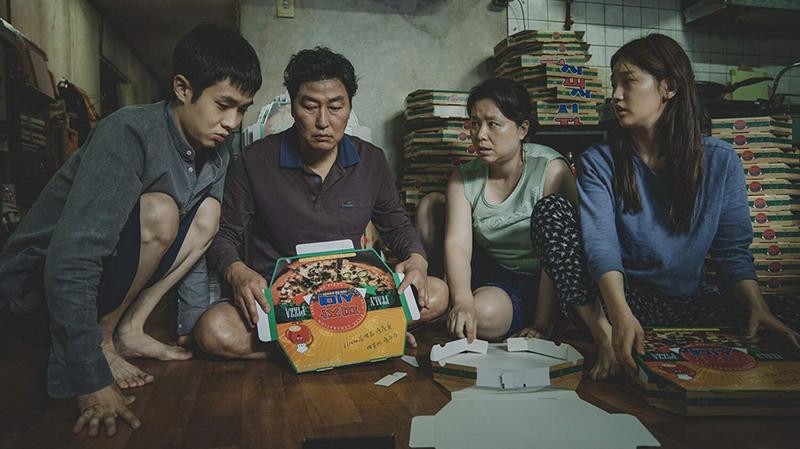 Above all else, Parasite is seen as a triumph in directing and writing — and it is. But it's also brought to life by actors who "confuse your moral instincts, making you root for them despite so many reasons not to" (Vox). Song Kang-ho's performance nabbed him a Best Supporting Actor win from the Los Angeles Film Critics Association, but, like the SAG Awards before us, we firmly believe the entire cast more than deserves all the accolades.
Best Director: Mati Diop for Atlantics (Atlantique)
About a decade ago, Mati Diop directed a prize-winning documentary short, Atlantiques (2009). Last year, 2019's Atlantics (Atlantique), an adaptation of her first outing, became the director's debut feature film. At Cannes, Diop made history as the first Black woman to have her film premiere in competition at the festival where it was up for the much-coveted Palme d'Or.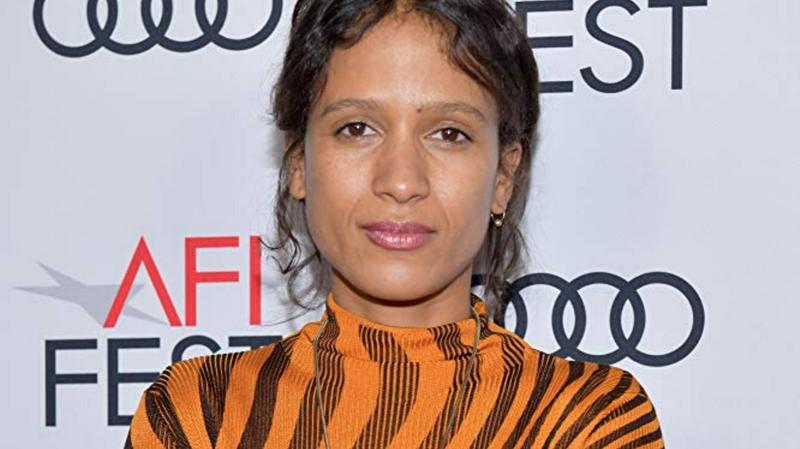 Although Diop didn't walk away with the top prize, she did nab the second-most coveted prize, the Grand Prix, and was picked up for distribution by Netflix. Diop told the Guardian that she wishes the conversation surrounding the film would move on from "firsts" and awards talk. The director is still thrilled about Atlantics becoming Senegal's submission for the Oscars' Best International Feature Film category, though. If only the Academy would recognize the director's talents, too.
Best Actress: Lupita Nyong'o in Us
When an actor portrays two or more characters, you can bet it will test their range. And Lupita Nyong'o shows that her raw talent and her ability to create such nuance are things to watch in awe. Historically, awards shows — and the Oscars in particular — dismiss genre films, which is a problem in and of itself. And that genre bias? Now it has caused voters to overlook Nyong'o.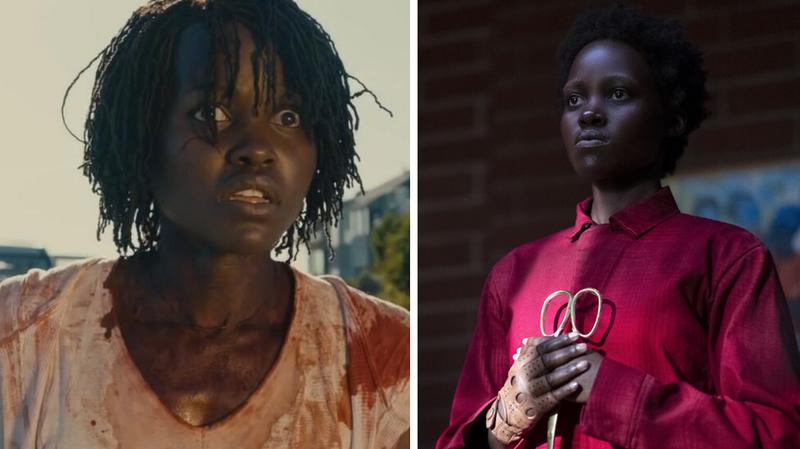 IndieWire critics perhaps put it best, writing that Nyong'o "turns a horror premise into something much bigger than a single genre can hold. The greatest roles in horror movie history are the ones where we see the humanity inside the monster, but Nyong'o and [director Jordan] Peele take that to the next level — the same actress recognizing herself in that monster."
Best Writing & Best Director: Lulu Wang for The Farewell — One of the Best Films of the Year
Written and directed by Lulu Wang, The Farewell is a comedy-drama based on Wang's life experiences, which she first unveiled to the public in the form of a radio story called What You Don't Know on NPR's This American Life program. Wang's stand-in, Billi (Awkwafina) is an aspiring Chinese-American writer living in New York when her Nai Nai ("paternal grandmother" played by Zhao Shuzhen), who lives in Changchun, China, is diagnosed with a terminal illness.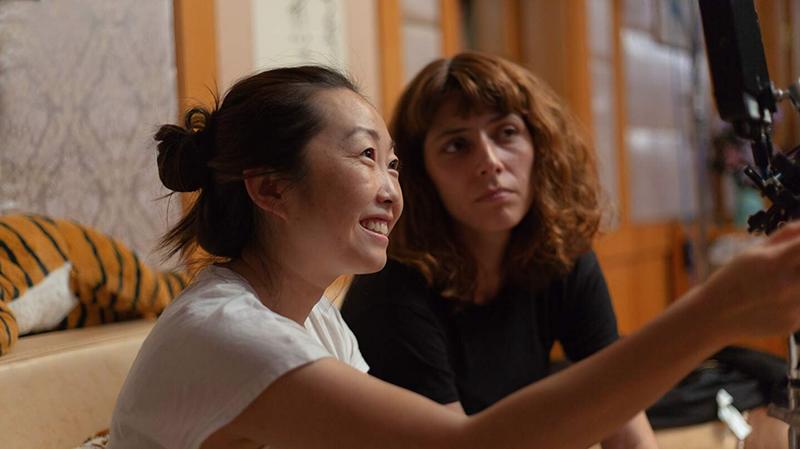 Billi's family decides to keep Nai Nai's diagnosis from her, a decision that Wang presents as something done out of love. When the family plans a trip to China under the guise of attending a wedding, Billi grapples with what's "right." Vanity Fair calls this understated debut a "[moving]… story about the negotiations of familial love, but also of the immigrant experience, of revisiting one's homeland to, in some senses, say goodbye to it." In short, the Academy really messed up in not acknowledging The Farewell.
Best Film: The Last Black Man in San Francisco
Joe Talbot's feature directorial debut is based on a story developed in part by Jimmie Fails, who also plays the titular role. The Last Black Man in San Francisco is a semi-autobiographical account of Fails' struggle to reclaim his childhood home, a Victorian located in the city's Fillmore District, as his city undergoes gentrification.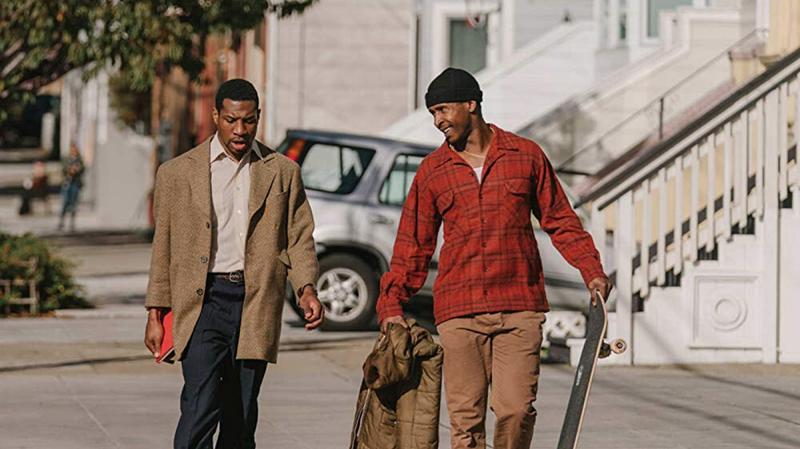 The film has been called "half mood-piece, half character study…[about] the effect of gentrification on the people on the Bay Area's margins" by critic Kambole Campbell in Empire Magazine. After debuting at the Sundance Film Festival, the film won an award for Best Directing as well as a Special Jury Prize for Creative Collaboration. But, unfortunately, the Academy failed to recognize what the LA Times dubbed a "gorgeous, moving ode to a city in flux."
Best Director: Céline Sciamma for Portrait of a Lady on Fire
Portrait of a Lady on Fire tells the story of Marianne (Noémie Merlant), a young woman commissioned to paint the wedding portrait of reluctant bride-to-be, Héloïse (Adèle Haenel). This slow-burn, intimate romance is also about the act — and art — of looking, and painting becomes an act of collaboration and love.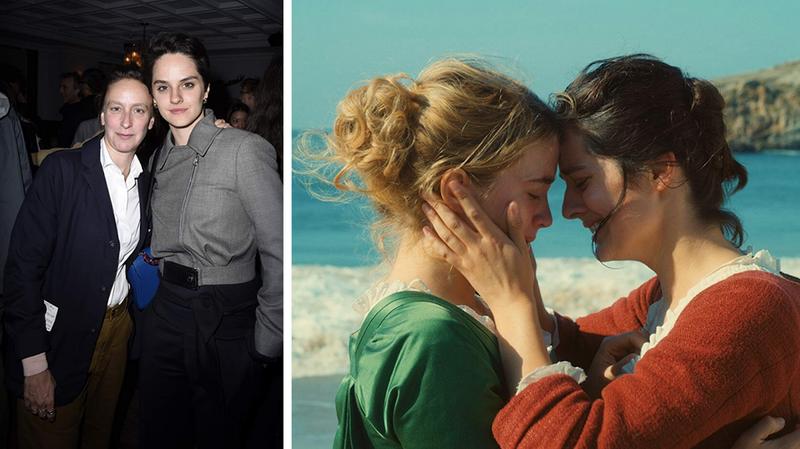 While both the intense Merlant and mesmerizing Haenel are deserving of nominations, director Céline Sciamma really makes the film's haunting beauty stand out. Richard Brody, a critic for The New Yorker, notes that "Sciamma's work with the actors here reflects an inspired effort — going far beyond costume and décor — to evoke the inner life of the historical period." If that kind of craft doesn't scream "best director," we're not sure what does.
Best Director: Olivia Wilde for Booksmart
Olivia Wilde's feature directorial debut is a heartfelt — yet raunchy — coming-of-age comedy that centers on the friendship between two young women (played by Beanie Feldstein and Kaitlyn Dever), who set out to break some rules and have some wild fun the night before graduation. Dever's character even gets a queer romance storyline, which is refreshing.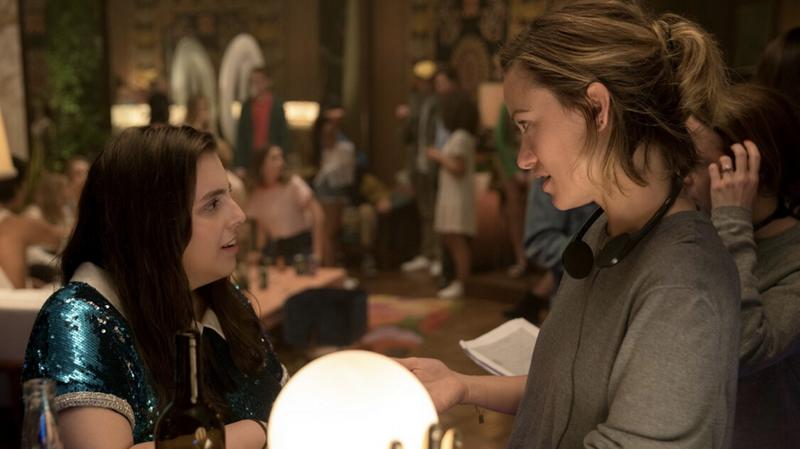 In fact, this whole film is a refreshing take on a well-worn genre. Hailed as the best buddy comedy since Superbad (2007), Booksmart deftly proves that, as noted by Vox, "When you're a teenager […] your biggest enemy is usually yourself." Wilde's film drives that universal, compelling notion home without sacrificing any humor. Unfortunately, comedies don't always get their dues at the Oscars. And the same can be said for women in the directing category.
Best Actress: Tessa Thompson in Little Woods
Tessa Thompson is perhaps best known for her work in the Marvel Cinematic Universe, in which she plays Valkyrie, one of Thor's pals. But Thompson is truly a master of all genres, having starred in everything from blockbusters like Men in Black: International to indie darling Sorry to Bother You to musician Janelle Monáe's visionary Dirty Computer emotion video.
Thompson shows she's also the master of the serious drama in Nia DaCosta's Little Woods. IndieWire critics note that "Thompson puts a human face on critical timely issues…demonstrat[ing] her range as an actress…[and creating] some truly magnificent moments that rank as some of the year's finest." Maybe it's just bad timing: This modern Western came out in April, a far cry from awards season.
Best Director: Melina Matsoukas for Queen & Slim
In terms of directing, Melina Matsoukas is perhaps best known for her Grammy-winning videos. Back in 2013, Matsoukas directed Rihanna's "We Found Love" music video and, two years later, she directed Beyoncé's "Formation" music video. After transitioning to TV, where she directed acclaimed episodes of both Insecure and Master of None, Matsoukas tackled her first feature film in 2019.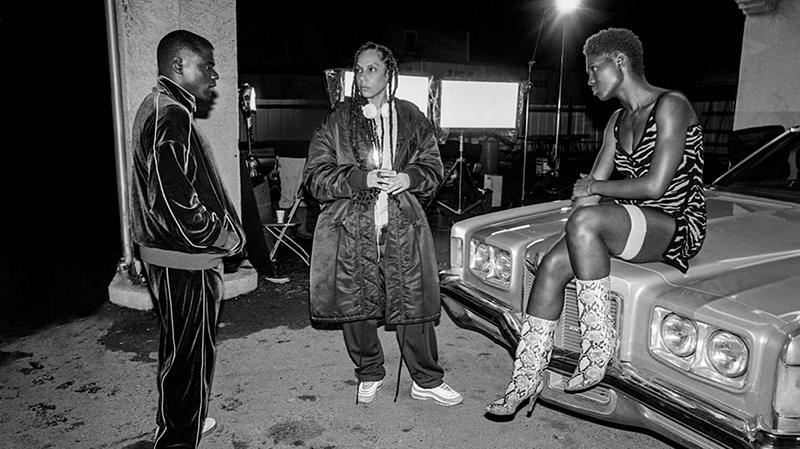 That debut feature, Queen & Slim, stars Jodie Turner-Smith and Daniel Kaluuya, and was written by Emmy winner Lena Waithe. Called stylish, provocative and powerful, Queen & Slim nabbed Matsoukas a Directors Guild of America Award nomination, among a plethora of other accolades. Unfortunately, an Oscar nom wasn't among them.
Best Actress: Awkwafina in The Farewell
Lulu Wang's The Farewell is based on her What You Don't Know segment on NPR's This American Life program. And that segment? It was based on Wang's experience visiting her terminally ill Nai Nai in China — at a time when Wang's family agreed it was best to keep the diagnosis from Nai Nai.
In the film, the often comedic Awkwafina plays Wang's stand-in, Billi. According to IndieWire, she delivers a "fish-out-of-water physicality and emotion-on-her-sleeve sincerity that acts as a catalyst for the family to address issues they'd rather leave unspoken." According to the Hollywood Foreign Press Association, Awkwafina's performance was Golden Globe worthy. Meanwhile, the Academy completely overlooked anything to do with The Farewell.
Best Actress: Zhao Tao in Ash Is Purest White (Jiang hu er nü)
Writer-director Zhangke Jia revisits career-long themes in Ash Is Purest White, a tragicomedy that follows Qiao (Zhao Tao, Jia's wife and longtime collaborator) through the jianghu criminal underworld. Critics at IndieWire were quick to note that "above all else, this movie is a monument to [Zhao's] talents" and her career alongside her director husband.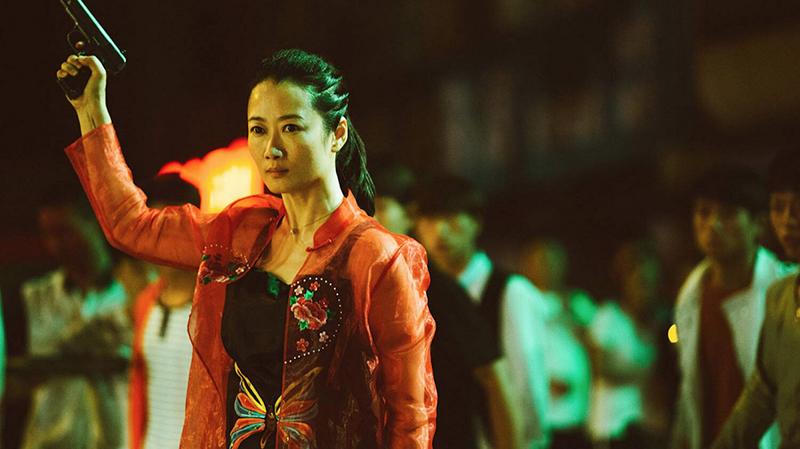 Christy Lemire at FilmWeek (NPR Los Angeles) notes that, even when looked at separately from her oeuvre, Zhao gives a "powerhouse performance… so understated" that "her work — and the film as a whole — really do accumulate in their emotional resonance." Unfortunately, the film didn't resonate with voters — because the Oscars Are Purest White.
Best Actor: Robert Pattinson in High Life, Which Is Helmed by Best Director Claire Denis
If Brad Pitt's Ad Astra looked too Contact-meets-Interstellar for you, we recommend checking out High Life. In the film, Robert Pattinson plays Monte, an astronaut on a doomed mission to the far reaches of the solar system. He and his young daughter are the last survivors. The Observer calls Pattinson's performance "subtle, exacting and unpredictable" and full of a "bone-deep loneliness."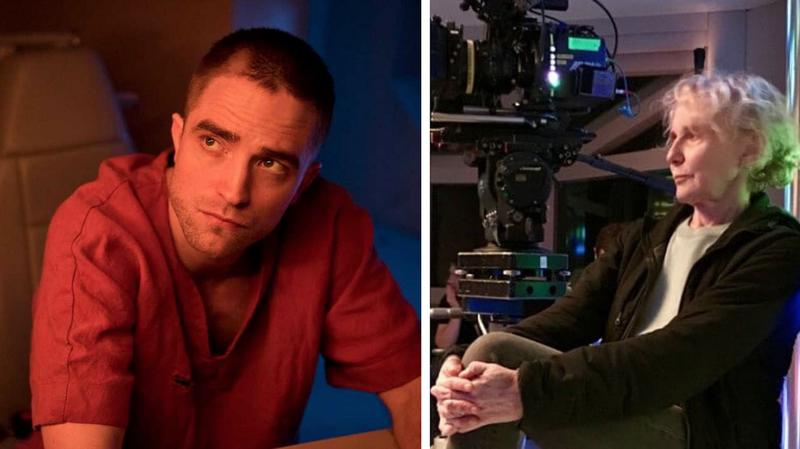 Does all that sci-fi bleakness intrigue you? Well, it should. The tale turns sinister and, as it unfolds, it "delivers hard truths in a new way" (A.S. Hamrah, n+1). Apart from Pattinson's magnetic performance, High Life is anchored by veteran director Claire Denis. Marlow Stern, a critic for The Daily Beast, writes that "every film by French master Claire Denis is a cultural event, and this, her English-language debut, is a demented, deeply engrossing sci-fi saga."
Best Actor: Ashton Sanders in Native Son
HBO's update of Richard Wright's 1940 novel of the same name allows Moonlight alum Ashton Sanders the chance to shine as Bigger Thomas, a Black man who lands a job as a chauffeur for a wealthy white family, the Daltons. One night, Bigger tries to help the Daltons' daughter, Mary, to bed, but ends up accidentally killing her.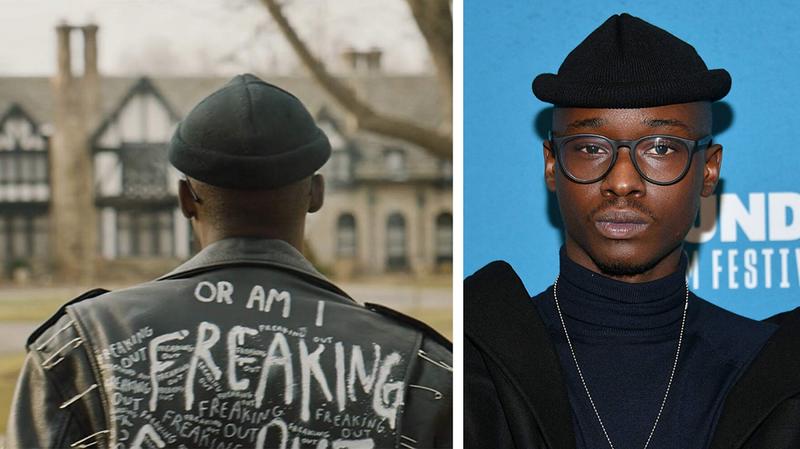 Writing for The Undefeated, Soraya Nadia McDonald wonders "Is Bigger a person or a literary device manufactured to inspire horror?" In the end, it seems Bigger — and his story — have proved difficult to adapt to the screen. Some reviewers note that the source material feels "painfully relevant," but others feel the material was adapted unevenly. Regardless, Sanders' performance is nearly universally lauded, with Richard Roeper of the Chicago Sun-Times writing that he's "blistering" and helps the film "[leave] a lasting imprint."
Best Actress: Molly Shannon in Wild Nights With Emily
Prolific poet Emily Dickinson was doing more than just writing back in the mid-19th century. Wild Nights With Emily acknowledges that Dickinson enjoyed baking gingerbread, trying to get past the men who acted as literary gatekeepers and embarking on a fulfilling queer romance with her sister-in-law, Susan (Susan Ziegler).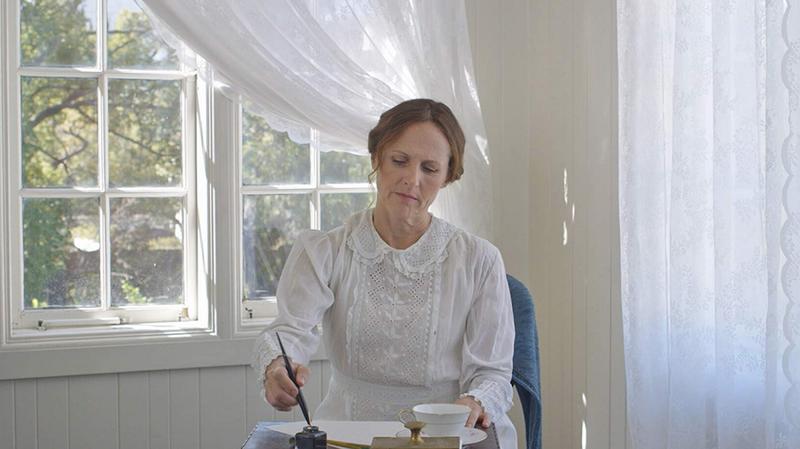 IndieWire notes that comedic genius Molly Shannon, who plays Dickinson, "has always been a performer who leaves everything on the field, no matter how small the arena." Again, comedies are largely overlooked when it comes to Oscar seasons, but we were really hoping Shannon would have a "Melissa McCarthy in Bridesmaids" moment and find that awards-season footing. Alas, "'Hope' is the thing with feathers," and it doesn't perch here.
Best Actor: Eddie Murphy in Dolemite Is My Name
Dolemite Is My Name tells the stranger-than-fiction story of struggling comedian Rudy Ray Moore, played here by none other than SNL alum-turned-movie-star Eddie Murphy. In the film, Moore, who experiences a string of showbiz-related failures, is struck by a real creative epiphany.
Moore takes on the persona of Dolemite, a larger-than-life pimp with flamboyant clothing and a whole host of wild tales. Brad Newsome of The Sydney Morning Herald writes that "This riotous, poignant and uplifting true story couldn't have been told half as well without the singular magnetism and intensity of Eddie Murphy at its heart." Sadly, this Netflix gem was completely overlooked by the Academy.
Best Actress: Mame Bineta Sané in Atlantics (Atlantique)
In Dakar, construction workers abandon their work after their wages are withheld and seek opportunities at sea — and all of this is spun around a love story between Ada (Mame Bineta Sané) and Souleiman. Vanity Fair's K. Austin Collins says Atlantics "stuns and surprises," thanks in part to newcomer Sané.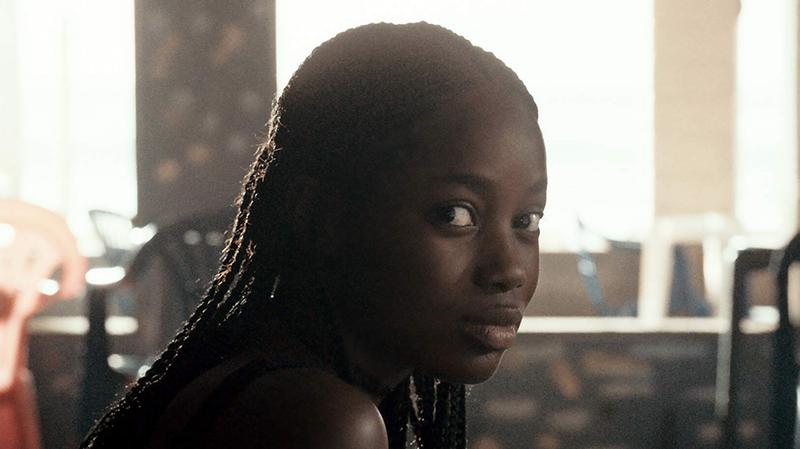 WBUR calls Sané "luminous" — and she, and Atlantics, are certainly bright spots in the movie world this year. According to critics at IndieWire, Sané's "poise, naturalism and magnetism suggest the skills of a far more experienced actor. With any luck, her career is just beginning." If you missed the film's release on Netflix thanks to all that in-your-face Irishman fanfare, we recommend streaming the film as soon as possible.
Best Actor: Adam Sandler in Uncut Gems
Every few years, SNL alum Adam Sandler appears on the silver screen with an attempt to win Oscar audiences over with a dramatic turn, a la Punch Drunk Love and (the less successful) Reign Over Me. With Uncut Gems, Sandler seemingly found his Academy Award vehicle. That is, until Oscar noms were announced — and Sandler didn't make the lineup.
If you've seen Uncut Gems, you know this anxiety-inducing thriller is unlike any other movie this year. If you haven't seen it, you've still probably heard as much. Jocelyn Noveck penned a review for Associated Press, writing that the Critics' Choice and Gotham Awards nominee "deserves the accolades he's getting, again proving that with the right material, [Sandler] has an uncanny ability to reach deep within us, despite our deep, DEEP annoyance." To our deep annoyance, it looks like Sandler still needs to find that perfect Oscar bait.
Best Director: Greta Gerwig for Little Women
Between Star Wars: Episode IX—The Rise of Skywalker being so divisive among fans and panned by critics and Cats completely failing to stick the landing, Little Women became The Film™ of the holiday season. Thanks in part to an incredible cast, Greta Gerwig, the writer/director behind Lady Bird, created perhaps the best possible film version of the beloved Louisa May Alcott novel.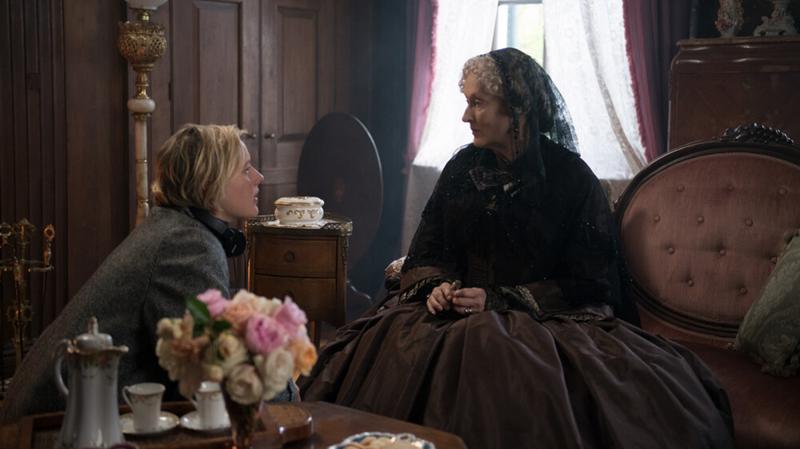 Somehow Gerwig creates such a lived-in feel: The characters feel warm and familiar, as does their world, but the tone — despite some calling it a "feminist update" — never feels jarringly anachronistic. Instead, the changes Gerwig makes to the story, and her brilliant decision to break up the narrative into a non-linear one, make the spirit and tone of the film feel more in line with what Alcott wanted to include in her novel, but couldn't. While Little Women received a few Oscar nods, Gerwig won't be joining the ranks of Kathryn Bigelow this year.
Best Picture: Hustlers
In Hustlers, former strip club employees decide to turn the tables on their old Wall Street clients post-crash. Instead of letting the suits have all the control, the women empower one another and take their old clients for everything they're worth. At the heart of the film, which is based on a viral New York Magazine article, is the relationship between Ramona (Jennifer Lopez) and Destiny (Constance Wu).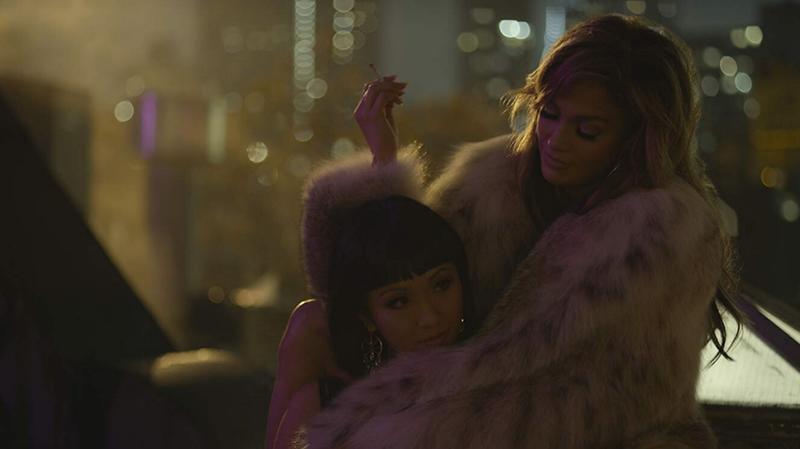 Part dark comedy and part crime drama, Hustlers has grossed over $157 million worldwide and nabbed spots on year-end "best of" lists curated by Time magazine, HuffPost and NPR. Variety's Peter DeBruge writes that the film "amounts to nothing less than a cultural moment, inspired by an outrageous New York Magazine profile…adapted by writer-director Scafaria at her most Scorsese, and starring Jennifer Lopez like you've never seen her before." Evidently, all of that still isn't enough for Oscar voters.
Best Actress: Zhao Shuzhen in The Farewell
Before The Farewell, legendary Chinese actress Zhao Shuzhen was relatively unknown to American audiences. But her role as Nai Nai, the grandmother to Awkwafina's Billi, is far from her first credit. Her decades-spanning career has seen Shuzhen perform on stage as well as on screen — and, in China, she's a revered movie star.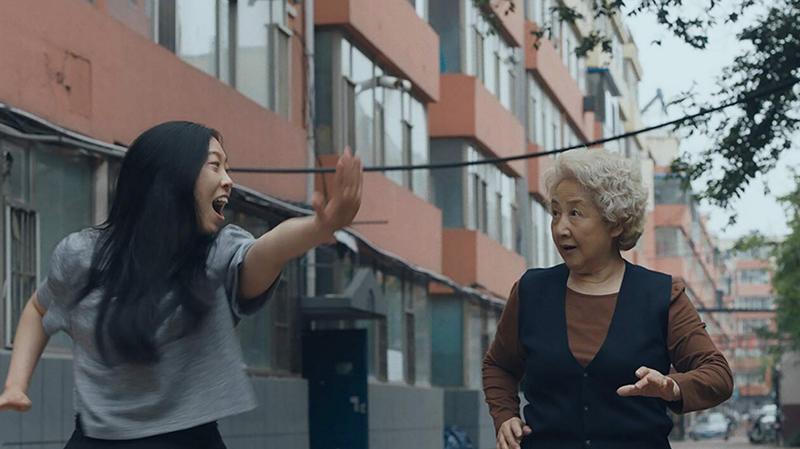 Although Shuzhen had never acted in an American-made picture before, director Lulu Wang told NPR that she feared that her production couldn't afford the film legend. After a teary phone call from Wang, Shuzhen agreed, recalling, "I became very moved… I could really sense her love for her grandmother." Now, Shuzhen, the anchor of The Farewell, has been nominated for a Film Independent Spirit Award. And we think it's time for the Oscars to catch up.
Best Director: Nia DaCosta for Little Woods
This grim, tautly woven thriller from writer-director Nia DaCosta depicts Tessa Thompson as Ollie, a woman with just a few days left on her probation for running prescription pills over the border. Ollie's sister Deb (Lily James) finds herself pregnant and saddled with a deadbeat ex, which means Ollie must choose between her safety and helping her sister by running pills one last time.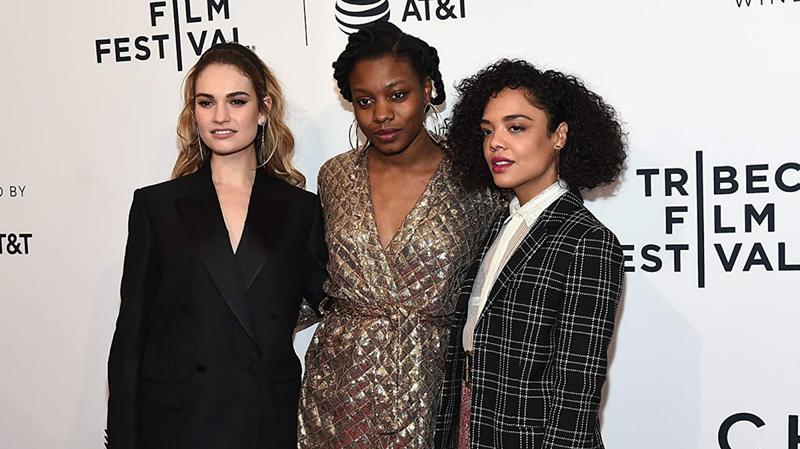 And all of this occurs in the wake of their mother's death, just as their family home is being foreclosed upon. Talk about stakes! Inspired in part by the tense nature of films like Winter's Bone — Jennifer Lawrence's big (Oscars-approved) break — Little Woods nabbed DaCosta the Nora Ephron Award for "excellence in storytelling by a female writer or director" at the Tribeca Film Festival. Even though the film's success didn't nab DaCosta an Oscar, it did help her land the director's chair for the upcoming Candyman reboot.
Best Documentary Film: Apollo 11
Todd Douglas Miller directed, produced and edited Apollo 11, the universally beloved documentary film that tells the story of the 1969 spaceflight from which men first walked on the moon. Made up of archival footage, including previously unreleased film, the doc doesn't include any of those standard movie tricks. That is, there aren't any interviews or scene recreations. There isn't even a narrator.
The film, which follows the Apollo crew — Buzz Aldrin, Neil Armstrong and Michael Collins — quite closely premiered at Sundance and later grossed over $15 million in the United States. Rotten Tomatoes' critical consensus calls the doc "edifying and inspiring in equal measure… [the] artfully repurposed archival footage [sends] audiences soaring back to a pivotal time in American history." Strangely, this frontrunner — and prime example of Oscar bait — was snubbed.
Best Actor: André Holland in High Flying Bird
Helmed by Academy Award-winning writer Tarell Alvin McCraney and director Steven Soderbergh, High Flying Bird tells the story of sports agent Ray Burke, who is played by André Holland. During a National Basketball Association (NBA) lockout, Burke finds himself caught between a rock and a hard place.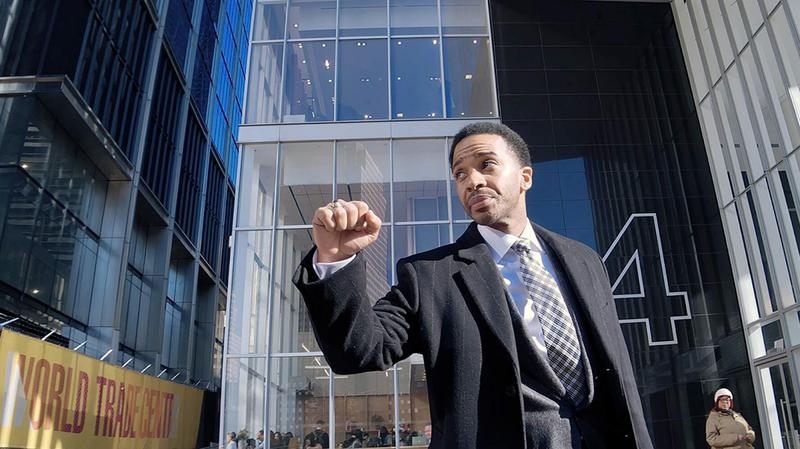 The Chicago Reader reports that this Netflix original is "an even more incisive drama about the business of sports than Moneyball." And all of that cerebral fun and insight is grounded by Holland. As such, Steven Prokopy, a critic for Third Coast Review, notes that Holland's performance is remarkable, writing, "absolutely ferocious in an almost unassuming way… It's a marvel to see him set loose like this."
Best Actress: Jennifer Lopez in Hustlers
Inspired by the viral New York Magazine article, Hustlers follows a group of tight-knit women — led by Jennifer Lopez's Ramona and the woman under her wing, Destiny (Constance Wu) — who ditch the strip club post-crash and turn the tables on their former Wall Street clients. Ramona, who initially cooks up the revenge scheme, becomes a bit too consumed by said ruse, to the detriment of her friendship with Destiny.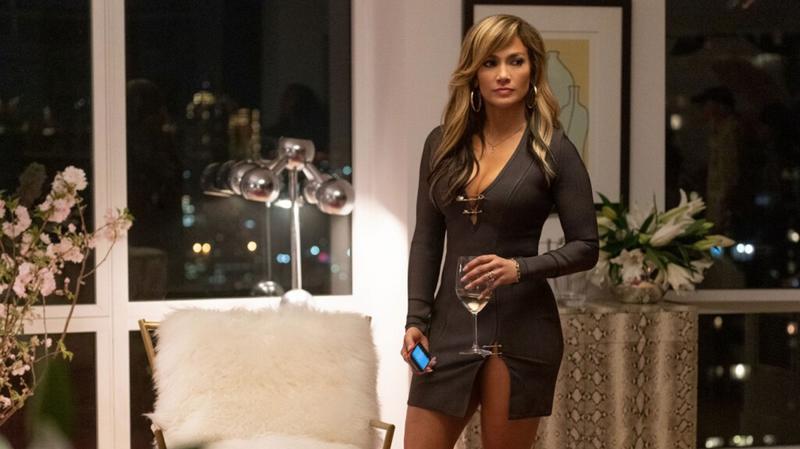 Between the drama and intrigue, there's a lot of laughter — and heart, mostly thanks to J-Lo. Allison Rose, a critic at FlickDirect, notes that this story of female empowerment in a corrupt world is bolstered by "real gem" Lopez who "steal[s] every moment… She is powerful and demands attention, whether she is speaking or dancing." In the snub of the year, J-Lo's career best performance wasn't enough to nab Oscar gold — or even a nomination.
Best Actress: Gugu Mbatha-Raw in Fast Color
If Marvel and DC have left you feeling a bit burnt out when it comes to the superhero genre, we can't recommend Fast Color enough. More grounded and less comic book-y, the film stars Gugu Mbatha-Raw — who's perhaps best known for starring in Black Mirror's "San Junipero" episode — as Ruth, a woman with supernatural powers. Uncomfortable with the idea of being controlled or studied, she goes on the lam.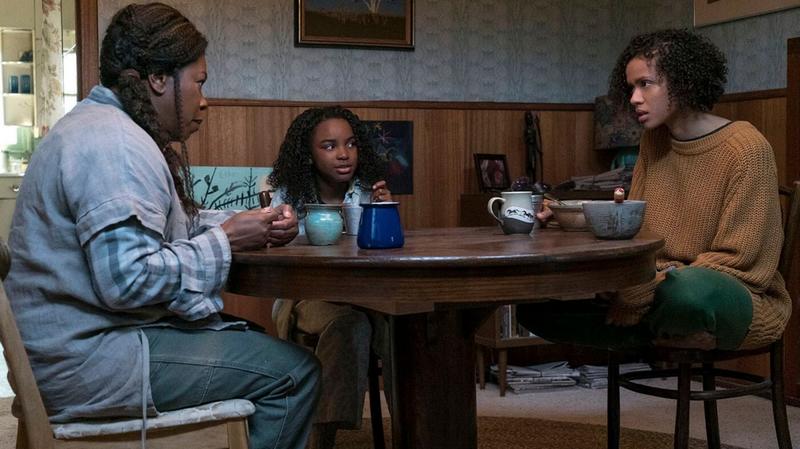 Directed by Julia Hart and co-starring Lorraine Toussaint, Fast Color is a restrained, genre-juggling film — a compelling look at three generations of women and their gifts and agency. The critical consensus on Rotten Tomatoes notes that the film "leaps over uneven execution with a single Mbatha-Raw performance." While Mbatha-Raw didn't receive an Oscar nod, Fast Color is being turned into a series by Amazon, so maybe there's Emmy potential in its future.
Best Actress: Florence Pugh in Midsommar
After suffering a terrible loss, Dani, played by breakout star Florence Pugh, joins her boyfriend and his grad school friends on a trip to Sweden. Why's that? Well, they're a bunch of anthropology majors and they're invited by an exchange student pal to experience a midsummer festival in a remote village. The only trouble? These rural Swedes are part of a cult-like community.
Beyond contending with human sacrifice, unnerving secrets and her raw grief-induced trauma, Dani needs to face the facts: Her romantic relationship is crumbling. All of the horror unfolds in broad daylight, but that doesn't make it any less disturbing. IndieWire notes that Pugh's performance "becomes so horrifically real that to watch her is to experience unrelenting suffering." (Yikes!) While Pugh did earn a nom for Little Women, it looks like her Midsommar prospects were sadly stifled by the Academy's disdain for genre films.
Best Actor: Taron Egerton in Rocketman
Last year, Rami Malek took home Oscar gold for his portrayal of Freddie Mercury in the decidingly uneven (and divisive) Bohemian Rhapsody. Between this look at Queen's frontman and the fourth rehash of A Star Is Born, it seemed like playing a musician was a surefire way to grab an Oscar nomination. Unfortunately for Taron Egerton, that train of thought was derailed this year.
In the biographical musical Rocketman, Egerton portrays a young Elton John. For his convincing portrayal, the young actor was nominated for a BAFTA, a Screen Actors Guild Award and a Golden Globe. In one of the biggest surprises of the night, Egerton won the Golden Globe for Best Actor—Motion Picture Musical or Comedy, but that momentum wasn't enough to earn him favor with Oscar voters.
Best Original Song: "Spirit" by Beyoncé From The Lion King
Touted initially as a "live-action" remake of Disney's 1994 hit, 2019's The Lion King is essentially a CGI rendering of the beloved original. Lacking the imagination and emotional depth of the '90s version — largely due to uncannily realistic yet hollow animation — Lion King tried to score some points by casting a phenomenal collection of voice actors, including Donald Glover, Chiwetel Ejiofor and, of course, Beyoncé.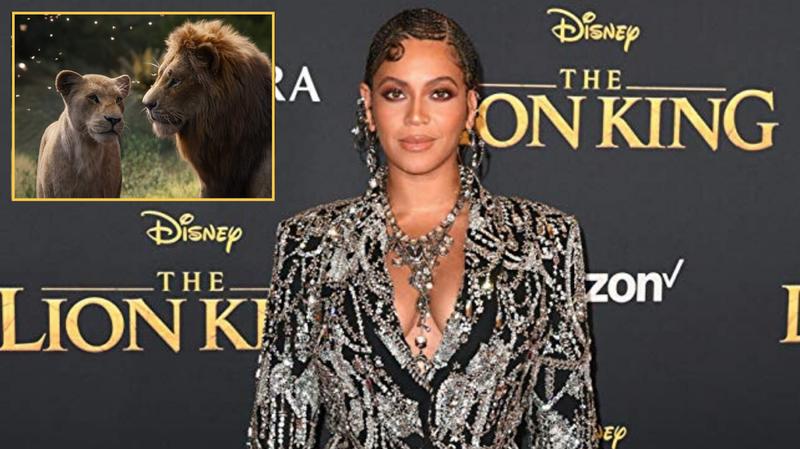 In addition to lending her voice to Elton John's classic Oscar-nominated hits, Beyoncé helped John rework the soundtrack and, alongside Ilya Salmanzadeh and Labrinth, wrote "Spirit," an original song that became the soundtrack's lead single. Despite a Golden Globe nomination and plenty of Oscar buzz, the Academy somehow decided against nominating Beyoncé — an even greater misstep when you consider that nominated artists generally perform their songs at the awards show.
Best Actor: Willem Dafoe in The Lighthouse
Horror director Robert Eggers' (The Witch) latest film tells the story of two grizzled lighthouse keepers — one experienced (Willem Dafoe) and one green (Robert Pattinson). While critics agree that both performers in The Lighthouse are powerhouses, Dafoe, with his winding monologues and precise accent, is a standout.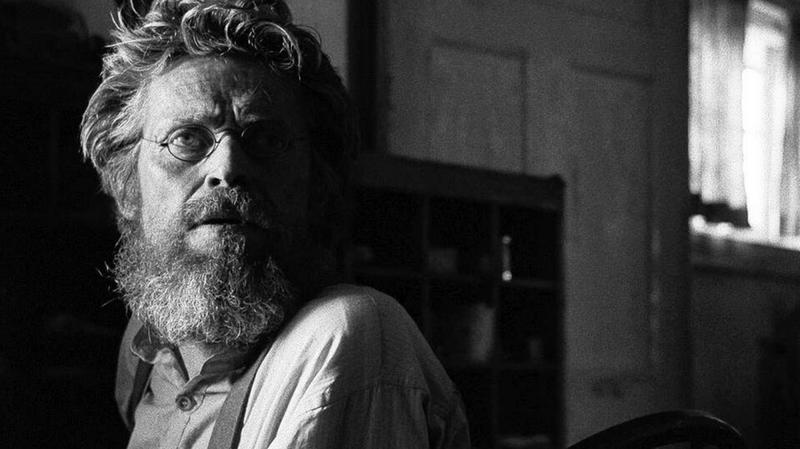 The Daily Telegraph's Robbie Collin called Dafoe "astounding," adding that the film itself "lands with a crash. It's cinema to make your head and soul ring." A critic for the San Diego Reader adds that "Dafoe is wild and wildly entertaining in a role that feels written to match his every aspect." In short, it's all maddening. But for 2019 it seems like maddening — when it's not coming from Joaquin Phoenix — isn't enough to get an actor into the Academy's good graces.
Best Animated Film: Weathering With You
A lot of folks are stunned by Disney's "poor showing" at the Oscars. That is, now that Disney owns everything from Pixar to Marvel, it's mildly surprising that they've only got one animated feature film, Toy Story 4, in the race. That means both The Lion King (2019) and Frozen II were shut out. But we're honestly way more concerned about the Oscars' snubbing of Weathering With You.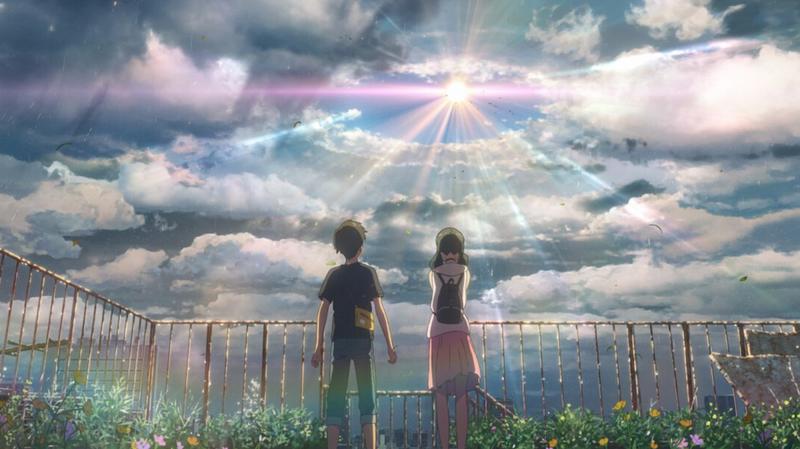 Directed by Makoto Shinkai, Weathering With You is a Japanese animated fantasy film that tells the story of a high school boy who runs away from Tokyo during a period of unprecedented rains and meets an orphan girl who can manipulate the weather. Beautifully animated and incredibly moving, the film garnered four Annie Award nominations, making it the third anime film — alongside Millennium Actress and Spirited Away — to grab that many noms. While Weathering With You was chosen as Japan's Best International Feature Film entry for the Oscars, it didn't make the cut.
Best Actor: Kelvin Harrison Jr. in both Waves & Luce
Kelvin Harrison Jr. is about to make it big — the Oscars just haven't caught on yet. In Waves, Trey Edward Shults' film about one family's journey to navigate love and forgiveness in the wake of loss, Harrison co-stars alongside Renée Elise Goldsberry, Lucas Hedges and Sterling K. Brown. Nonetheless, Harrison stands out, portraying a wholly convincing character who must overcome shame, guilt and uncertainty in order to move forward.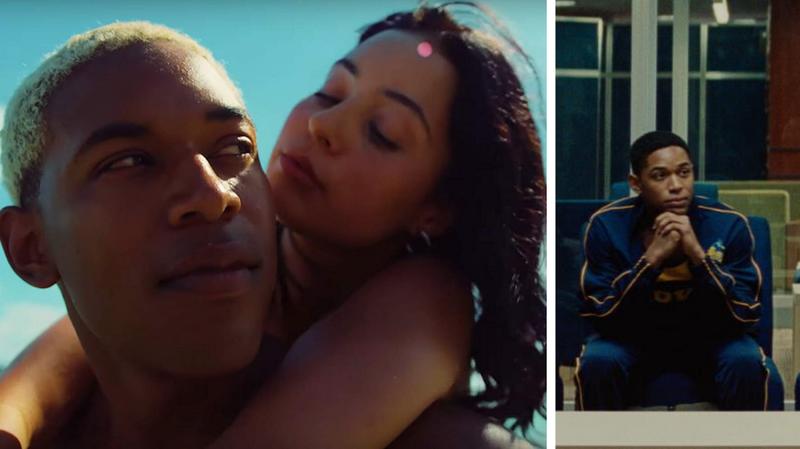 Meanwhile, in Luce, Harrison plays the titular character — a star high school athlete and accomplished debater who, before being adopted, was a child soldier in war-torn Eritrea. After Luce writes a paper on Frantz Fanon, one of his teachers, known for singling out students, tells his parents about his interest in the historical figure — and reveals that Luce has illegal fireworks stowed in his locker. Writing for The Guardian, Benjamin Lee calls Harrison's performance an "utterly mesmeric turn, filled with crushing vulnerability and insidious menace."
Best Original Song: "Glasgow (No Place Like Home)" by Mary Steenburgen, Caitlin Smith & Kate York from Wild Rose
In Wild Rose, Rose-Lynn Harlan (Jessie Buckley) is an aspiring country singer and single mother from Glasgow. When the film opens, she's released from jail after a year-long stint related to attempted drug smuggling, and, from there, the film sets off on that star-is-born musical trajectory we all know so well.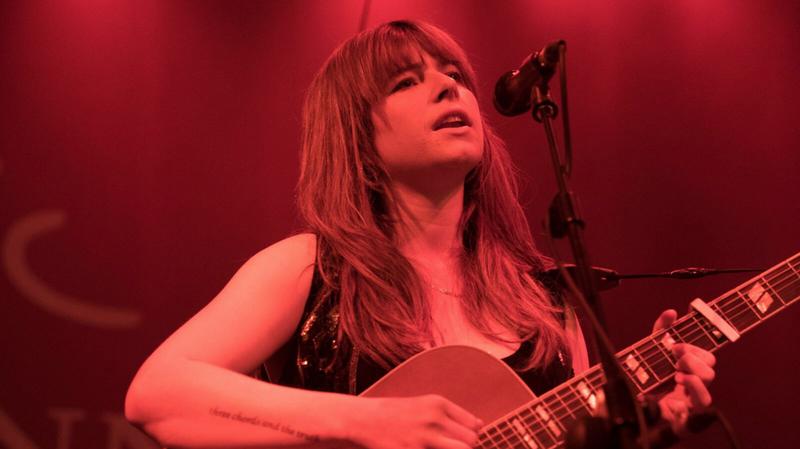 Although the soundtrack is a mix of original tunes and covers, there's no doubt that "Glasgow (No Place Like Home)," which was written for the film by actress-turned-musician Mary Steenburgen, as well as Caitlin Smith and Kate York, stands out. It's surprising that the Academy, which awarded Once's "Falling Slowly" an Oscar back in 2008, completely shirked this Critics' Choice Awards-winning tune. But, then again, the category was full of powerhouse songwriters this year.
Best Documentary Film: One Child Nation
Praised for being both accessible and insightful, One Child Nation is a documentary film directed by Nanfu Wang and Jialing Zhang. The doc illuminates the lasting ramifications of China's one-child policy, which was put into place in 1979 and remained until 2015. Critics have universally praised the film, which nabbed a Gotham Independent Film Award for Best Documentary nomination.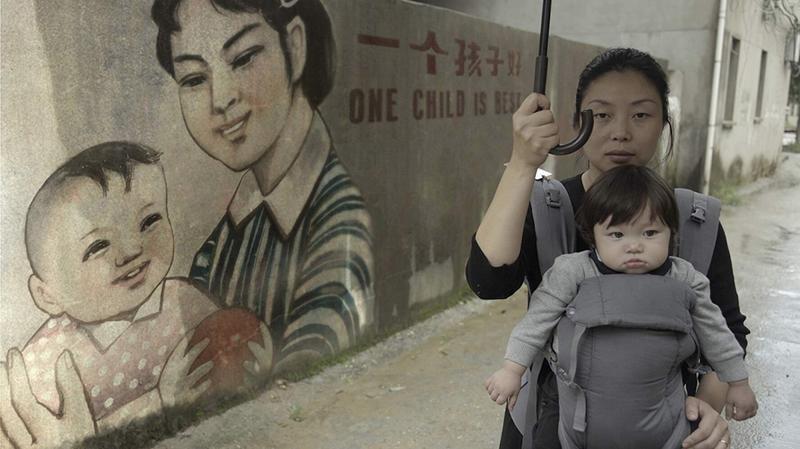 A nomination is one thing, but a win is another. Outside of the Oscars, One Child Nation has both. The film premiered at the Sundance Film Festival, won the U.S. Grand Jury Prize: Documentary Award and was distributed in theaters by Amazon Studios. All of these feats point toward Oscar-frontrunner status, but One Child Nation wasn't even nominated by Academy voters.