Celebrities Who Make the World a Better Place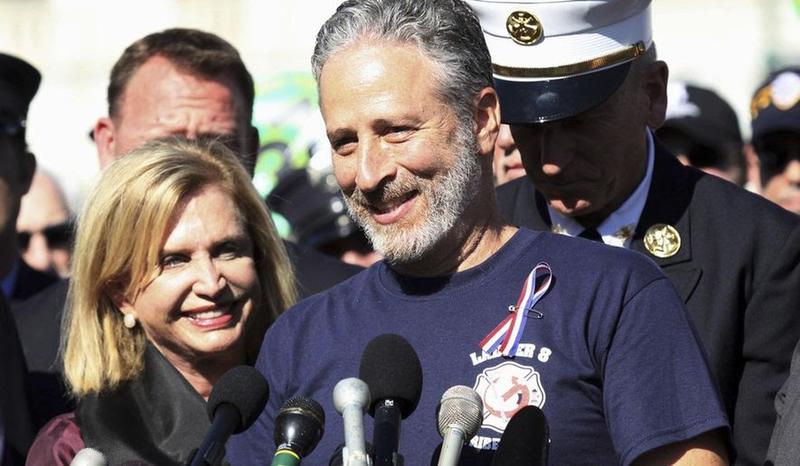 Not all celebrities spend their time partying, vacationing or hiding from paparazzi after work. Some devote time and significant resources to fight for what they believe in and make progress on serious issues.
Rapper Akon provided 15 countries in Africa with electricity, while Jon Stewart protected a life-saving fund for 9/11 first responders. Learn about these and other celebrities who make the world a better place.
Angelina Jolie
Oscar-winning actor Angelina Jolie is known for her impressive roles in Girl, Interrupted and Changeling. She stays busy not only as an actor, but also as a mother of six and a true humanitarian. Her activist efforts have earned her various awards.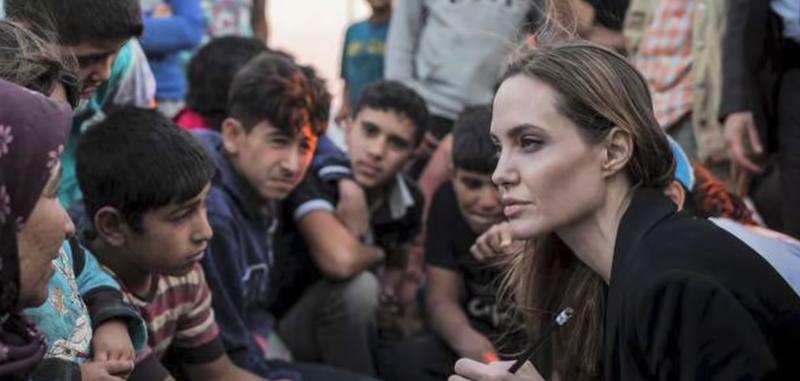 For years, Jolie has worked on projects regarding extreme poverty, women's rights, wildlife conservation and refugee advocacy. Her passion for helping the world ignited while filming Lara Croft: Tomb Raider in Cambodia, a country torn by political violence and war.
Akon
Most people recognize Akon for his platinum hit songs, but his dedication to philanthropy deserves to be known too. Growing up, Akon lived in a town without electricity in Senegal. This inspired him to make a difference in Africa.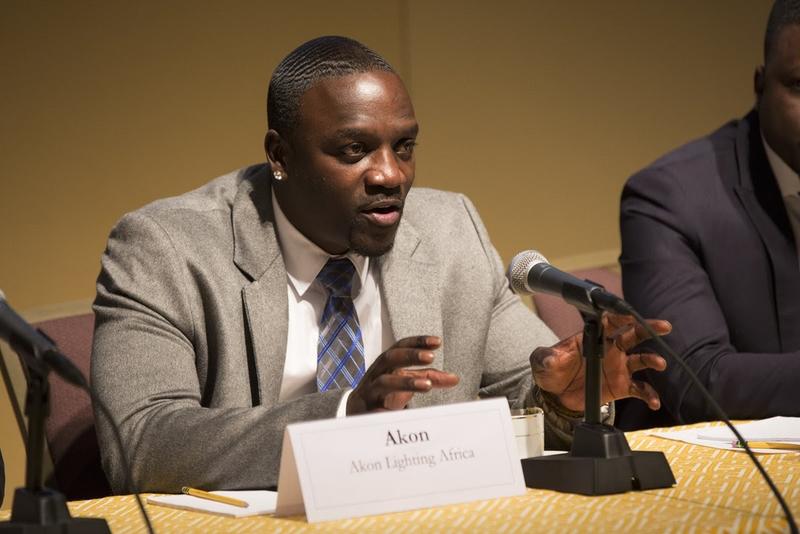 The rapper effectively said "Let there be light!" In 2014, he launched Akon Lighting Africa, a foundation that gives electricity to villages. The project installed power in a total of 15 countries in Africa, helping 600 million Africans without electricity. Akon also started Konfidence Foundation, a charity that helps underprivileged children.
George Clooney
George Clooney is more than just a talented actor, producer and film director. He's a man with a heart of gold. It's clear to see how charitable he is. Clooney is a famous founder of Not On Our Watch, a group dedicated to ending mass atrocities around the world.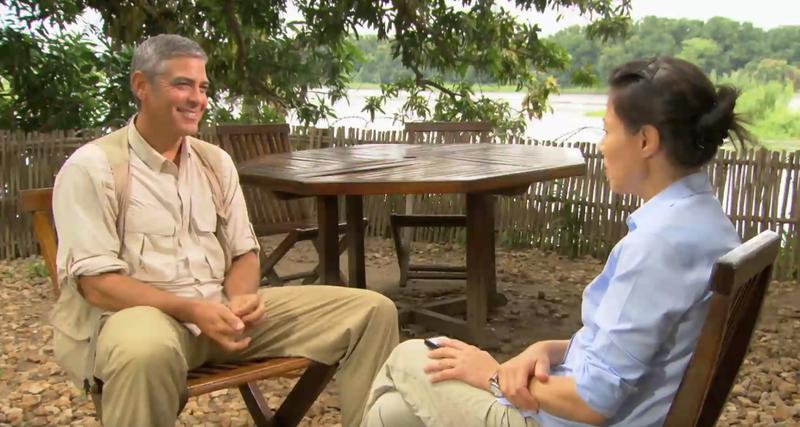 Using his fame, Clooney has spoken up about resolving the Darfur conflict. He traveled to Chad and Sudan to raise awareness about the injustices and fought for action. He has also sponsored many humanitarian organizations, including ONE Campaign, United Way and Oxfam.
Oprah Winfrey
Oprah Winfrey has famously used her star power to support a long list of charities and foundations. After the Hurricane Katrina disaster, she personally donated $10 million for relief efforts and helped raise $11 million for the cause. She also persistently advocated for a national database of child abusers under the National Child Protection Act, also known as the Oprah bill.
The billionaire and former talk show host has even launched her own charities, such as the Angel Network and The Oprah Winfrey Foundation. When Oprah isn't donating to or starting a charity, she dedicates time to volunteer with organizations in education and healthcare.
Leonardo DiCaprio
Leonardo DiCaprio stole hearts across America as Jack Dawson in Titanic. Aside from his incredible movie roles, DiCaprio is admired for his environmental work. He's recognized as one of the biggest advocates in the climate change movement.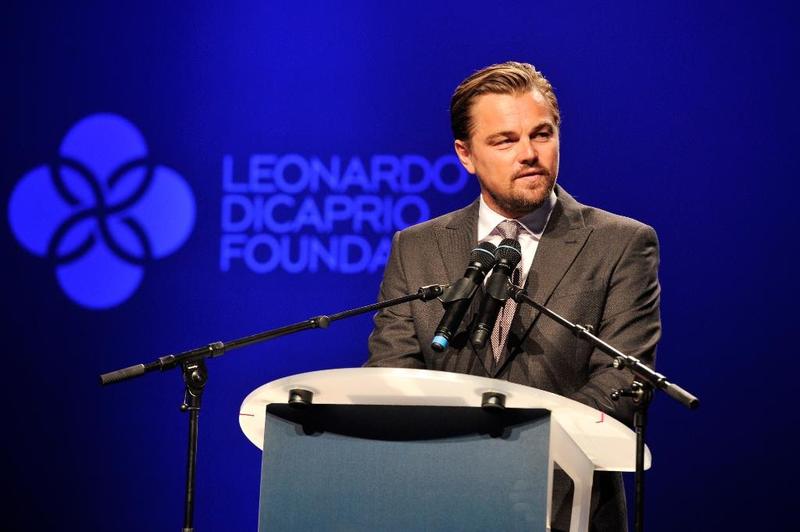 At an early age, DiCaprio became concerned about rainforest depletion and the loss of biodiversity. He turned his concerns into actions by establishing the Leonardo DiCaprio Foundation (LDF) in 1998. LDF has supported many projects, such as saving wild tigers in Nepal and restoring coral reefs in the ocean.
Shailene Woodley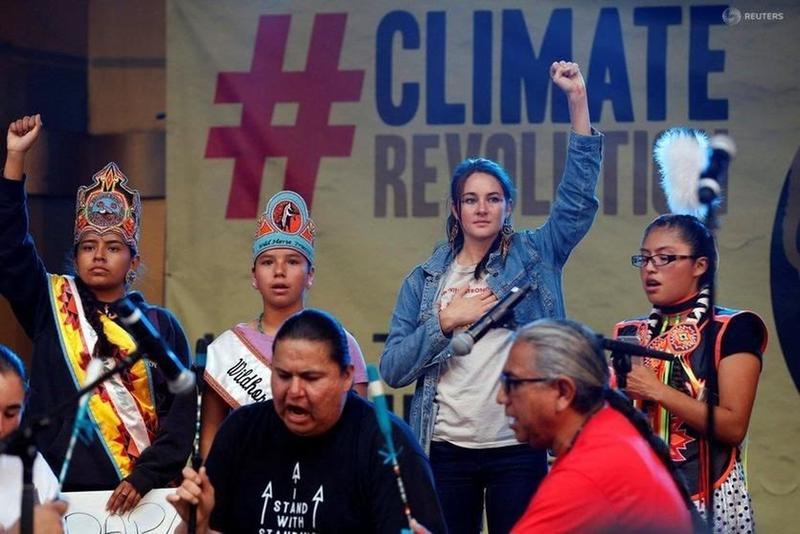 The Fault in Our Stars actor has continuously been on the front lines of activism. In fact, Shailene Woodley went to Standing Rock for the Dakota Access Pipeline protest and faced some serious consequences for it. However, that didn't stop her from fighting for what she believes is right.
As the Oceans Ambassador for Greenpeace, Woodley traveled to the Sargasso Sea to research the effects of plastics and microplastics on marine life and sent the findings to the United Nations. The environmental activist also co-founded All It Takes, a non-profit organization that teaches young people how to make positive changes in the world.
Beyoncé
You've probably heard one of Queen Bey's songs on the radio or seen one of her iconic performances. However, the gifted artist also uses her platform to educate people about feminism and inspire others to get involved in relief efforts.

Through her music, Beyoncé has brought attention to racism, the Civil Rights Movement and the aftermath of Hurricane Katrina. The powerful star celebrates being Black while encouraging girls and women to pursue and achieve leadership roles. She took part in the Ban Bossy Campaign and co-founded her own charity, the Survivor Foundation.
Emma Watson
In the Harry Potter films, Emma Watson portrayed the smart and courageous Hermione Granger. In real life, the star has the same strong characteristics and values. It's easy to see that Watson has diligently fought for women around the world. She's never afraid to speak about women's rights.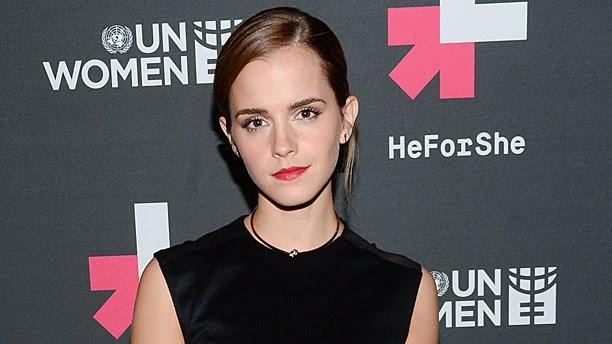 Plus, Watson was selected as a United Nations Women Goodwill ambassador. At a U.N. summit, Watson took the floor and delivered a powerful speech. The ambassador discussed her new campaign called HeForShe to educate men about gender equality so they can help women. Go Watson!
Matt Damon
Matt Damon's busy schedule is packed with acting, producing and screenwriting. However, this bankable Hollywood star also finds the time to put in humanitarian work. He campaigns for basic human rights, especially the right to safe drinking water.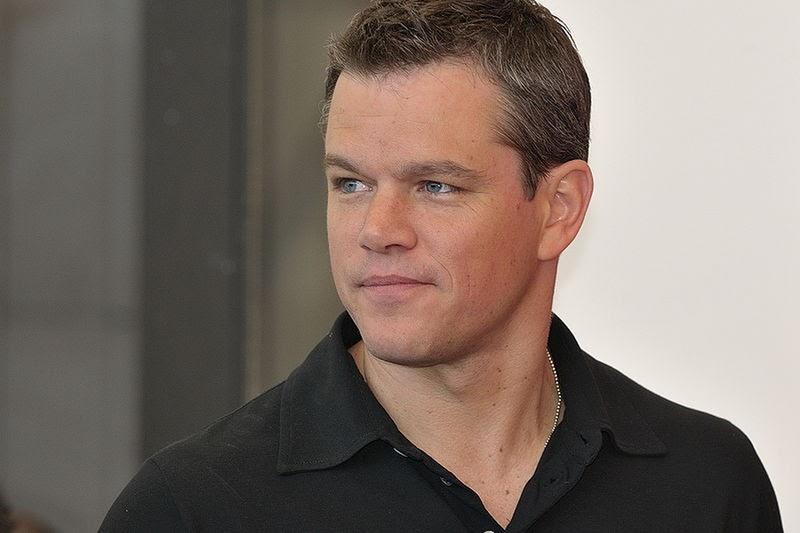 There's a global water crisis. According to multiple sources, more than two billion people still struggle to access clean water. But Damon advocates for safer supplies of drinking water. In fact, he's the founder of H2O Africa, a foundation that raises money and builds clean water sources.
Victoria Beckham
In the 1990s, Victoria Beckham was part of one of the most popular girl groups in the world, the Spice Girls. Now, she's slaying the fashion industry. Beckham is also working hard at resolving world problems, such as AIDS. When she was appointed as a UNAIDS International Goodwill Ambassador, she traveled to several countries to develop ways to defeat AIDS.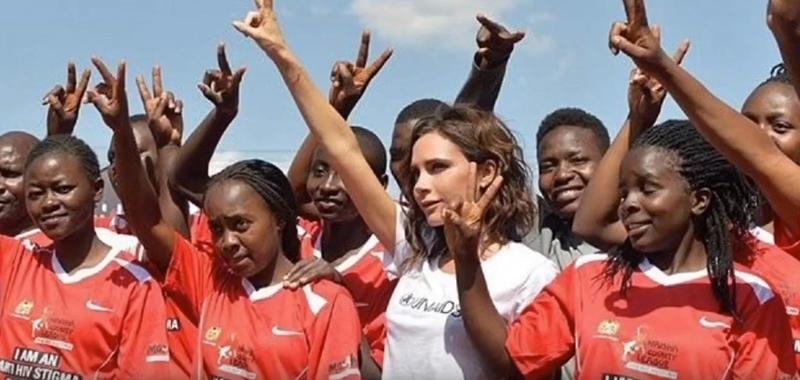 Plus, Beckham is a huge supporter of the Elton John AIDS Foundation. She's also fought battles in the fashion world. For instance, when it comes to the fur industry, Beckham refuses to work with fur and supports faux/synthetic furs.
Shakira
Shakira is more than just an award-winning singer; she's also an impressive philanthropist and human rights activist. She fearlessly speaks up against injustices. For instance, she publicly criticized the government of Colombia for education budget cuts in 2018.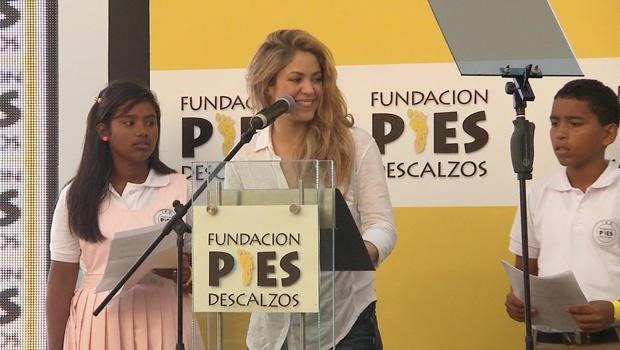 That wasn't the first time Shakira stood up for access to education. She has fought for quality education and social justice for years. In 1997, she founded Pies Descalzos Foundation, an organization that has opened five schools in Colombia and welcomed 4,000 students. Aside from her work in Pies Descalzos, she is also a UNICEF Goodwill Ambassador and world representative.
Christina Aguilera
As one of the most influential pop stars in the world, Christina Aguilera often mixes music with philanthropy. The singer, songwriter, actress and television personality dedicates much of her life to important causes. After a natural disaster, Aguilera can be found helping with relief efforts.
For instance, Aguilera raised funds to help victims of the 2010 Haiti earthquake. In the aftermath of Hurricane Katrina, she donated her wedding gifts to charities. She has also worked with many campaigns, such as those aimed at ending violence against women and eliminating world hunger. Two thumbs up to Aguilera!
Mark Ruffalo
Mark Ruffalo plays a superhero in The Avengers movies, but he's also a true hero in real life. The actor is a passionate environmental activist. In fact, New York magazine called him anti-fracking's first famous face.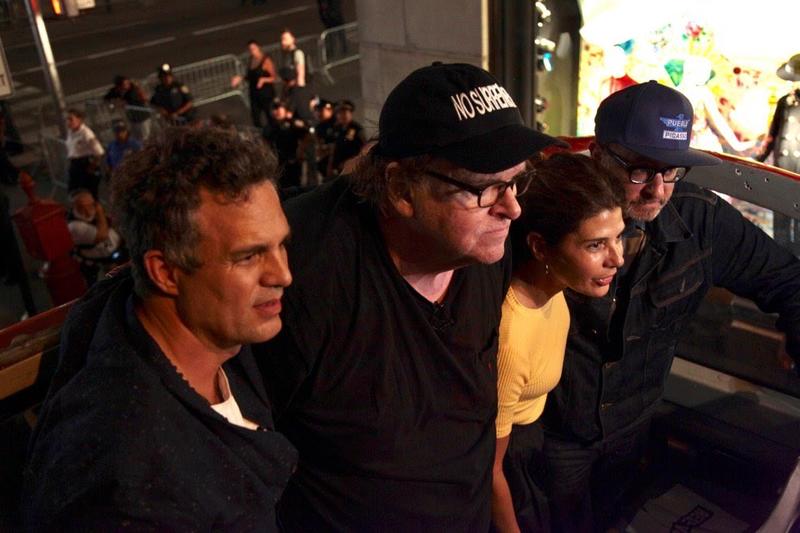 When it comes to the fossil fuel industry, Ruffalo believes it's a big threat to Earth. That's why he strongly advocates for clean, renewable power. His environmental work includes saving the Standing Rock Indian Reservation from the Dakota Access Pipeline and establishing The Solutions Project for renewable energy programs.
Natalie Portman
One major advocate for animal rights is Natalie Portman. The actor was a long-time vegetarian before adopting a vegan lifestyle in 2009. She also says no to wearing fur, feathers and leather. Did you know she even launched her own brand of vegan footwear?
The dedicated advocate supports species and conservation efforts too. For instance, Portman went to Rwanda to film Gorillas on the Brink to help protect the gorillas. She also fights against poverty, supporting women starting their own businesses in developing countries.
Morgan Freeman
Morgan Freeman is famous for his extraordinary acting and his deep, soothing voice (which is really hard to miss). Besides narrating programs, series and television shows, Freeman also uses his voice to raise awareness for serious issues and relief efforts.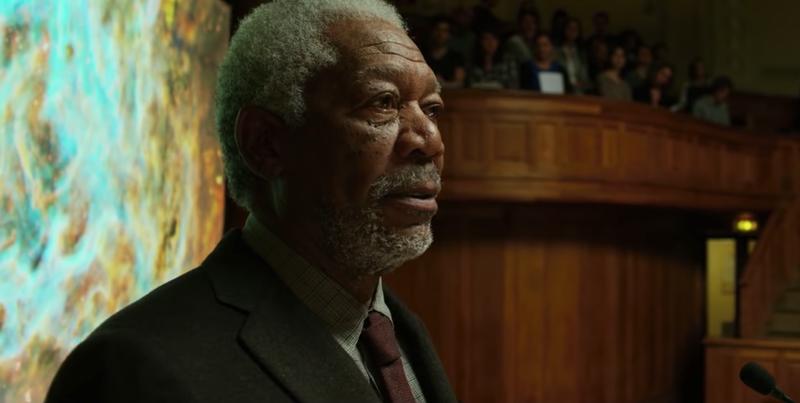 For instance, Freeman started the Grenada Relief Fund to aid victims affected by Hurricane Ivan on the island of Grenada. Today, the fund is known as PLANIT NOW, a group that provides disaster-preparedness resources for areas afflicted by extreme weather.
Chance the Rapper
According to the non-profit Do Something, Chance the Rapper is one of the top celebrities who have done good deeds for their communities. Chance has so much love for his hometown Chicago, and it shows through his activism.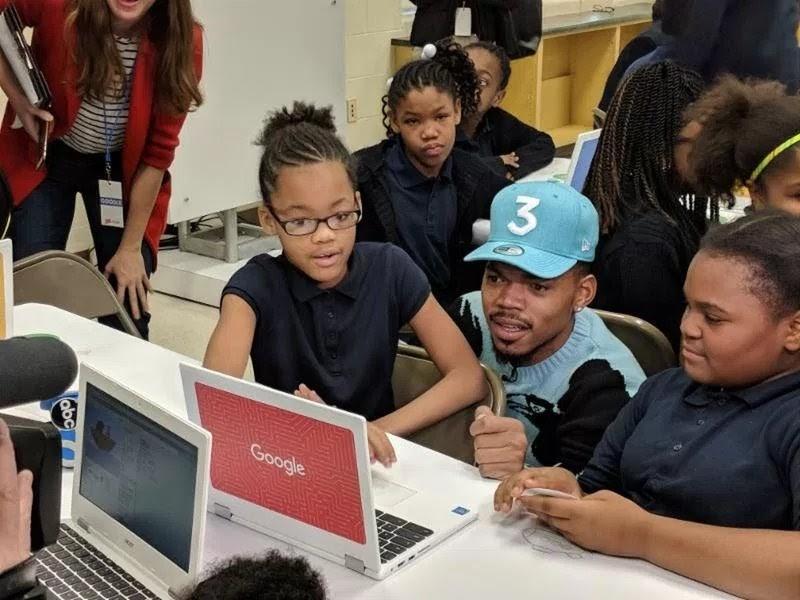 The inspiring rapper is one of the masterminds behind SocialWorks, a non-profit that offers art, education and civic engagement programs for youth in Chicago. SocialWorks has formed many initiatives, such as Open Mike nights and Warmest Winter. He also campaigned to address Chicago's gun violence and donated $1 million to Chicago's public schools due to the lack of government funding.
Madonna
The "Queen of Pop," Madonna, has dedicated a lot of time to support African children living in Malawi. Aside from funding an orphanage in the country, she also created her own non-profit. In 2006, she founded Raising Malawi, an organization that combats extreme poverty and hardships affecting orphans.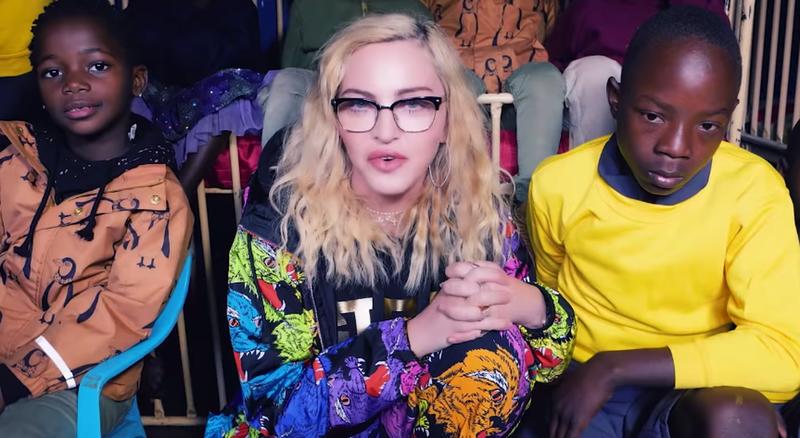 Thanks to health and education programs, the organization has opened hospitals and 10 schools in the country since then. Madonna's generosity definitely goes beyond Raising Malawi. The singer also donated to her hometown of Detroit to help save the city from bankruptcy.
John Legend
Musician John Legend continues to grow his resume of philanthropy work. He performs benefit concerts, helps rebuild destroyed communities and raises awareness about women's issues. He also sits on many boards. A few examples are Teach For America, Education Equality Project, Harlem Village Academies and Stand for Children.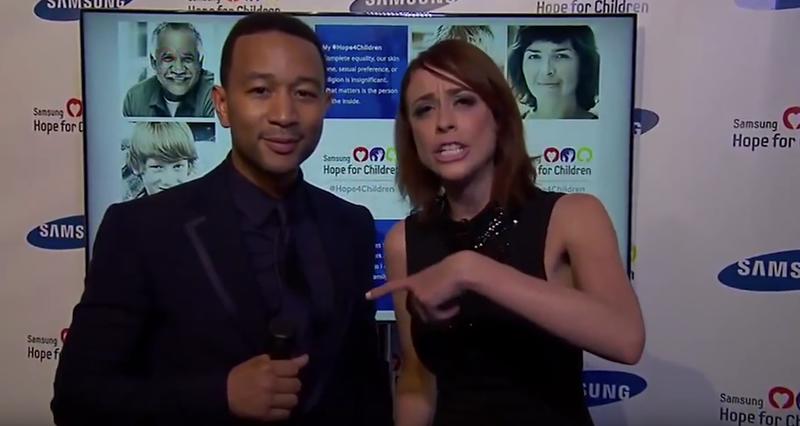 But that's not all. In 2007, Legend famously established the Show Me Campaign, which has worked on projects in Africa and the U.S. In Africa, the campaign has provided healthcare services and clean water resources in poor communities. In the U.S., it focuses on giving every child access to quality education and changing the prison system.
Ashton Kutcher
Ashton Kutcher wants his haters to know that his day job is as the chairman and co-founder of Thorn. After being told to "stick to his day job," Kutcher testified before the Senate Foreign Relations Committee and talked about his work to end human trafficking and child exploitation.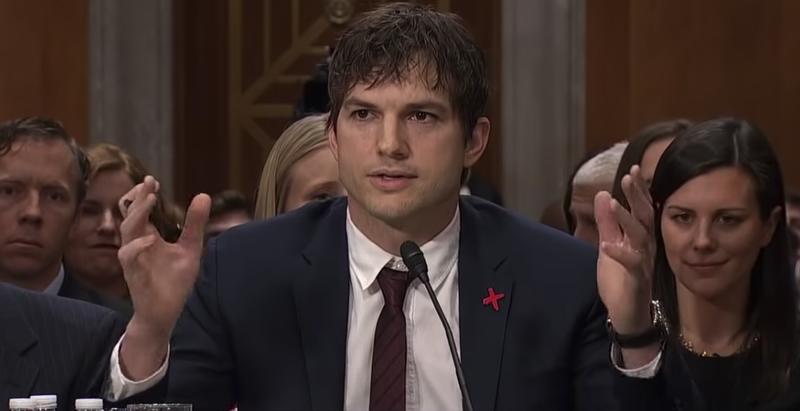 Thorn creates software technology to save children and women from exploitation. With the help of companies like Google, Facebook and Microsoft, Thorn has found 5,894 victims and rescued 103 children.
Rihanna
Born and raised in Barbados, Rihanna dreamed of fame and helping children around the world at a young age. Her visions became a reality when she made her world debut as an artist in 2005. At 18 years old, she became a superstar in music and philanthropy.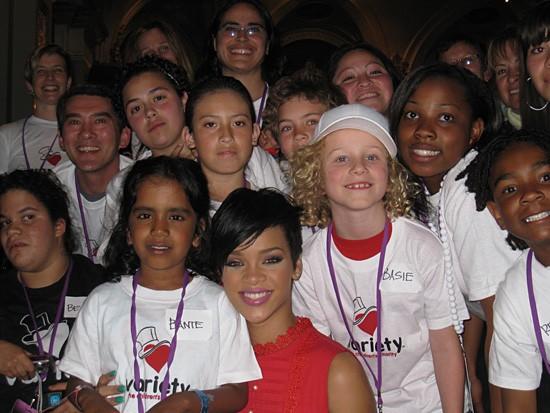 Rihanna is widely recognized for tackling issues in health, education and women's rights. For instance, her non-profit organization the BELIEVE Foundation helps terminally ill children. She's also GPE's first Global Ambassador, where she reaches out to world leaders and policymakers to ensure all children can access high-quality education.
Eva Longoria
For years, Eva Longoria has devoted her life to philanthropy. She co-founded Eva's Heroes, a charity to help children who have special needs. Her family inspired her to form Eva's Heroes. One of her sisters had special needs, and their mother was a special education teacher.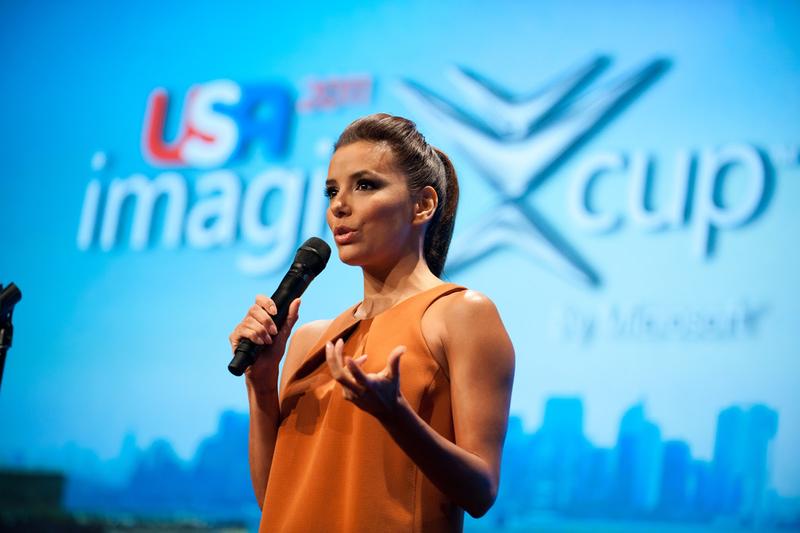 Longoria's other charity, The Eva Longoria Foundation, provides education and business support to Latinas. Through the foundation, Latina entrepreneurs receive mentoring programs and loans. It has also created after-school programs and classes for parents to help their children succeed in school.
Ellen DeGeneres
It's clear to see that Ellen DeGeneres loves animals and humanitarian work. For her charitable efforts, she has earned many awards. The famous talk show host has contributed to the David Sheldrick Wildlife Trust and Global AIDS Awareness.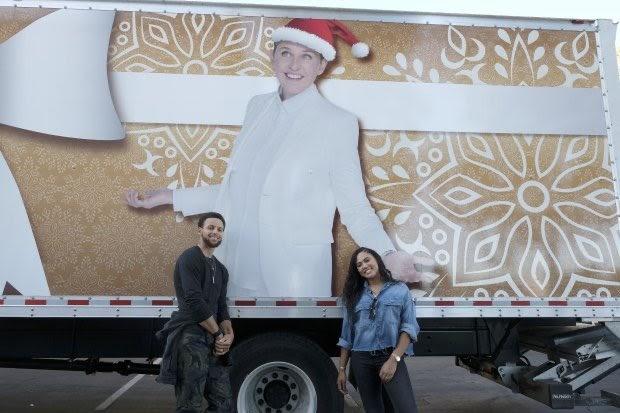 Plus, DeGeneres manages her own charity, The Dian Fossey Gorilla Fund International. The charity protects endangered mountain gorillas from poachers. She also teams up with other celebrities to support amazing people who make a difference in their communities. In Ellen's Greatest Night of Giveaways, she worked with Steph Curry to show appreciation to Solomon Howard, who gives children a safe place to learn about health and fitness at the East Oakland Boxing Association.
Laverne Cox
One major advocate for the transgender community is Laverne Cox. She rose to fame with her role in Netflix's Orange Is the New Black. Since then, she has won various awards for spreading awareness and opening the conversation about transgender culture.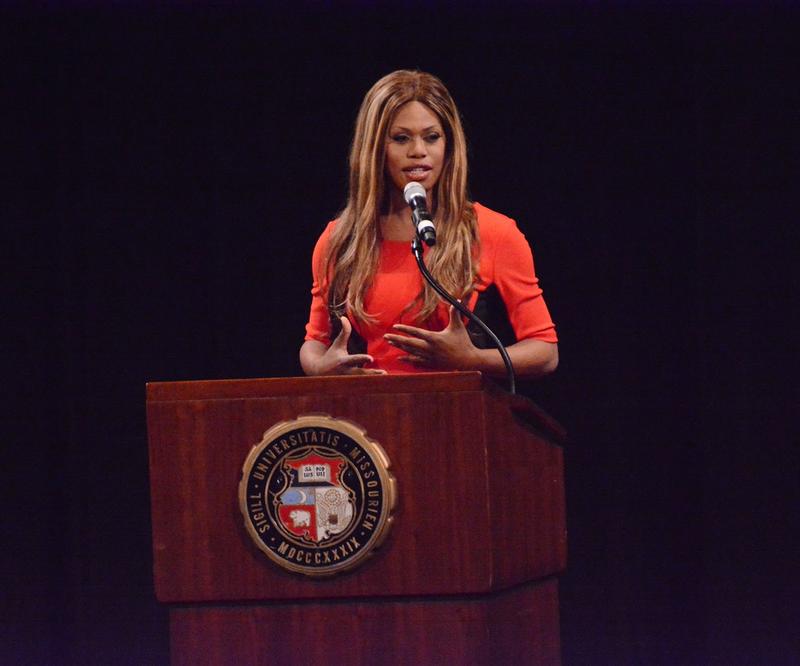 Cox is widely recognized for voicing the struggles of trans women and trans people of color. She was also the executive producer of Laverne Cox Presents: The T Word, which is an intense documentary that follows the lives of transgender youth.
José Andrés
World Central Kitchen was founded by Spanish-American chef José Ramón Andrés Puerta. He formed the non-profit to provide meals to families and first responders in the wake of natural disasters. For instance, the organization supplied food in response to the devastating 2010 Haiti earthquake.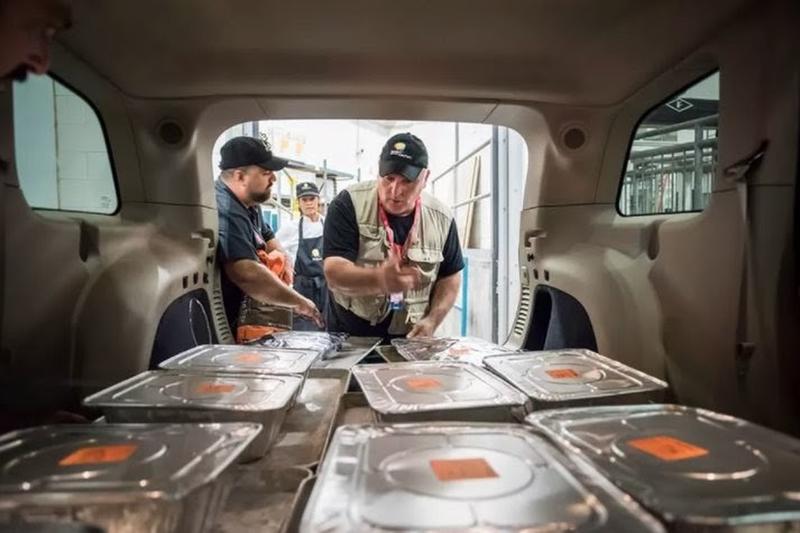 After Hurricane Maria destroyed Puerto Rico, World Central Kitchen and Andrés led relief efforts. They cooked and served more than two million meals in the first month. He also opened his kitchen to feed federal workers affected by the 2018–19 government shutdown. His work with World Central Kitchen earned him a 2015 National Humanities Medal at the White House.
Jon Stewart
Most people recognize Jon Stewart as the former host of The Daily Show on Comedy Central. But he's also a strong supporter of 9/11 first responders. In fact, he invited a group of 9/11 responders onto the show.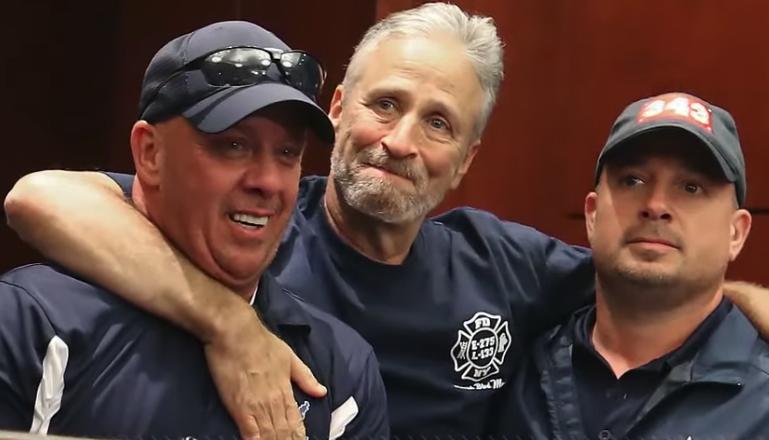 Stewart's voice is hugely influential in the treatment of veterans and first responders. He's often credited for moving Congress to provide permanent healthcare and benefits for 9/11 emergency workers. In fact, he delivered a tearful and powerful statement to Congress on behalf of first responders in 2019.
Terry Crews
Actor Terry Crews is fighting the culture of toxic masculinity. In the early days of the #MeToo Movement, he came forward as a victim of an assault by a powerful man in Hollywood. Online trolls attacked and questioned the actor's statement due to his gender.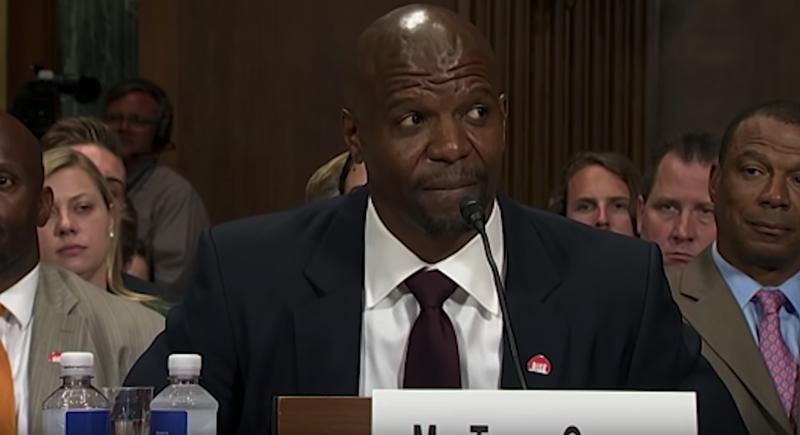 However, the hate he received didn't stop him from speaking up for women and men victims of assault. In 2018, he gave a testimony before the Senate Judiciary Committee about his experience and advocated for a bill to give sexual assault victims the right to free medical examinations and the status of their kits.
Colin Kaepernick
Colin Kaepernick is a football player, but he's also known for kneeling during the national anthem to protest police brutality and racial injustice in the U.S. His activism inspired other NFL players and professional athletes to protest.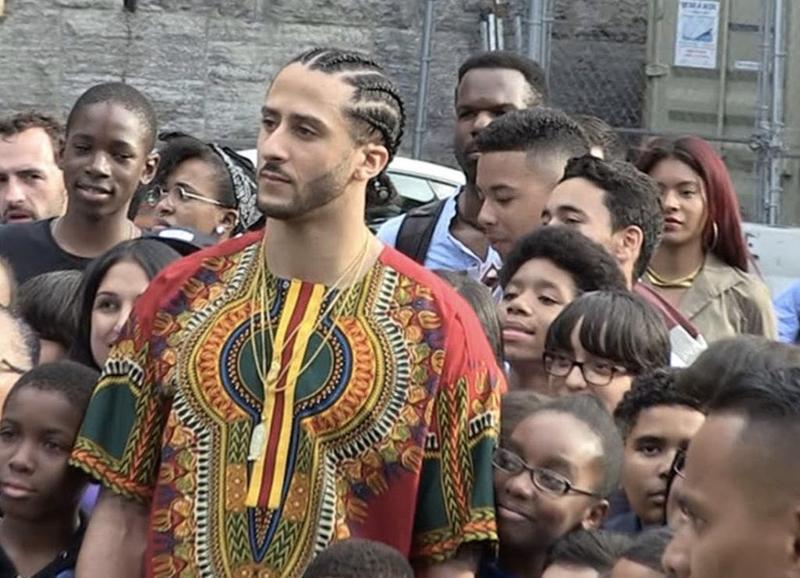 Kaepernick's activism goes beyond the field and sports. He donated more than $1 million to social justice charities. Also, he's the founder of Know Your Rights, an organization that teaches Black and Brown communities about self-empowerment, history and legal rights.
Charlize Theron
Charlize Theron is a South African and American actor. As one of the most influential people in showbusiness, she works to bring about real change. In an effort to help African youth in the fight against HIV/AIDS, Theron founded the Charlize Theron Africa Outreach Project (CTAOP).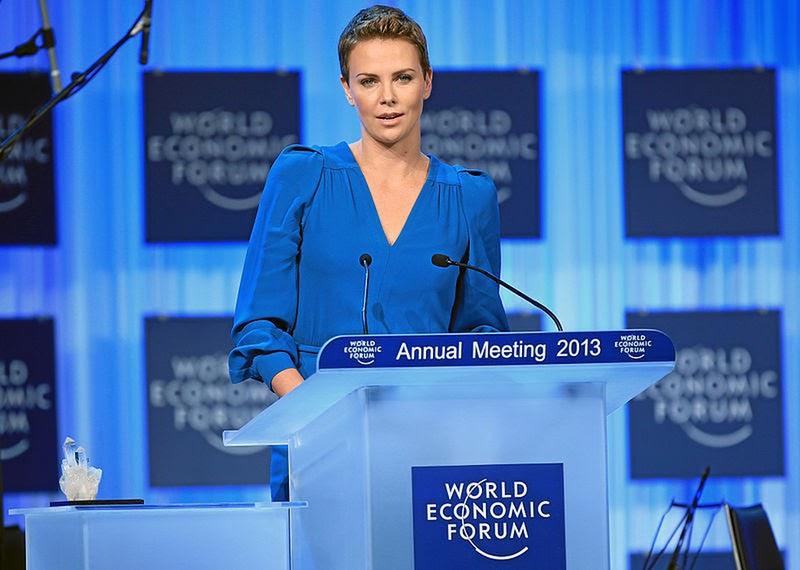 CTAOP works with communities and organizations to form HIV/AIDS prevention programs. TOMS, the Entertainment Industry Foundation and UNAIDS are a few of the partners. In addition, Theron is a supporter of women's rights and animal rights.
Ben Affleck
Known for starring in high-profile films, Ben Affleck is an actor, director, producer and screenwriter. It sounds like he must have a busy schedule, right? He does. However, the actor also prioritizes humanitarian work.
The Eastern Congo Initiative was founded by Affleck and Whitney Williams. The organization provides grants to Congolese charities and trains Congolese farmers for success. Affleck has also testified in front of a congressional panel, urging for the U.S. to do more to help people struggling in the eastern Democratic Republic of the Congo.
Bono
Paul David Hewson, professionally known as Bono, is a philanthropist who won't stop fighting poverty and hunger. Much of his work supports communities in Africa. He co-founded DATA, EDUN, the ONE Campaign and Product Red.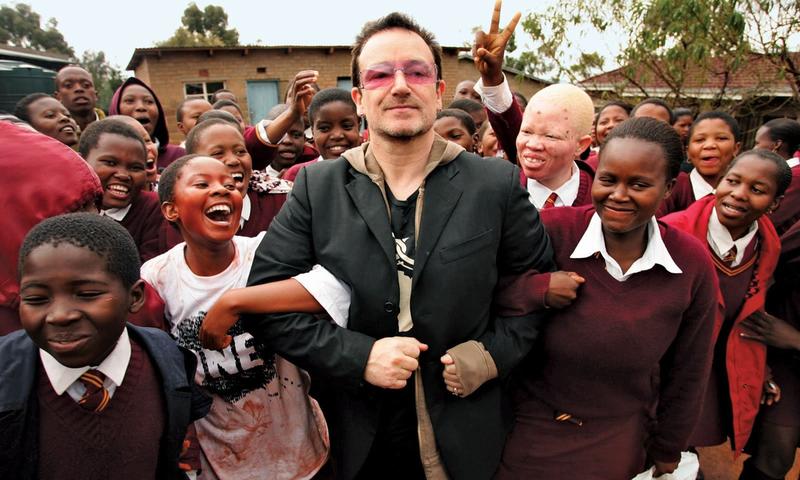 Bono also performs for benefits concerts, works with world leaders, meets policymakers and supports many causes, charities and foundations. As a result, it's no surprise that Bono is well known and awarded for his social justice work. The media has dubbed him "the face of fusion philanthropy."