30 Celebrities Who Spoke Out Against Animal Cruelty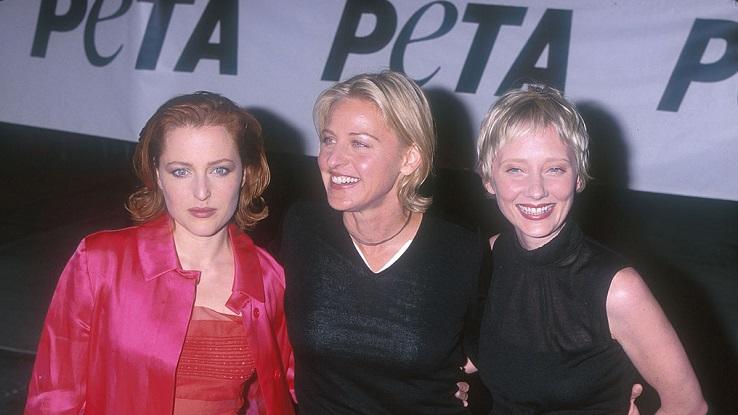 Do you get teary-eyed every time you hear Sarah McLachlan sing "Angel" on an ASPCA commercial? You're not alone. Thanks to big-time stars like Leonardo DiCaprio, Ellen DeGeneres and Ryan Gosling, Hollywood is taking a stand against the horrors of animal cruelty. If you just can't wait to hear which stars skip fur coats on the red carpet, you've come to the right place. Take a look at the top 30 celebrities against animal cruelty.
Bob Barker
With a last name like Barker, it'd be crazy if this long-time The Price Is Right host wasn't pro-animal. Surprisingly, Barker spent most of his life as an animal rights activist and a devoted vegetarian. This is where it gets good. Barker even founded a non-profit organization called the DJ&T Foundation.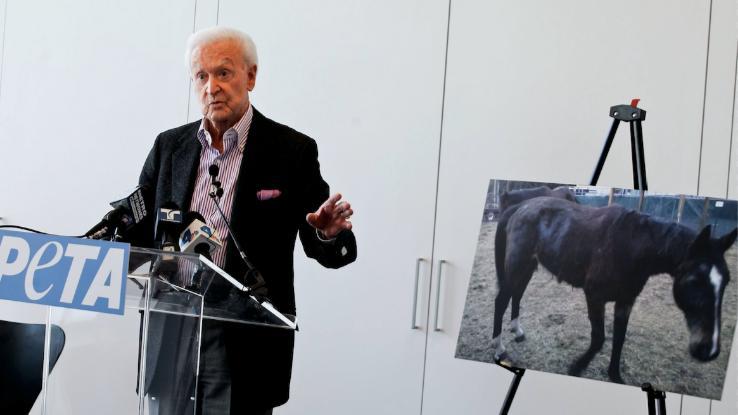 According to Barker, its mission is "to fund low-cost spay/neuter clinics and voucher programs as a way to help relieve animal overpopulation." Not only that, but he even spent time in local communities teaching folks about animal rights. The best part: he donated $1 million to animal rights research.
Howard & Beth Stern
Hailing from Long Island, Howard and Beth Stern have been big-time animal rights activists for a long time. As a matter of fact, these lovebirds are known for encouraging others to adopt animals from rescue shelters. And get this: They teamed up with North Shore Animal League America to raise enough money to cover adoption fees for potential owners.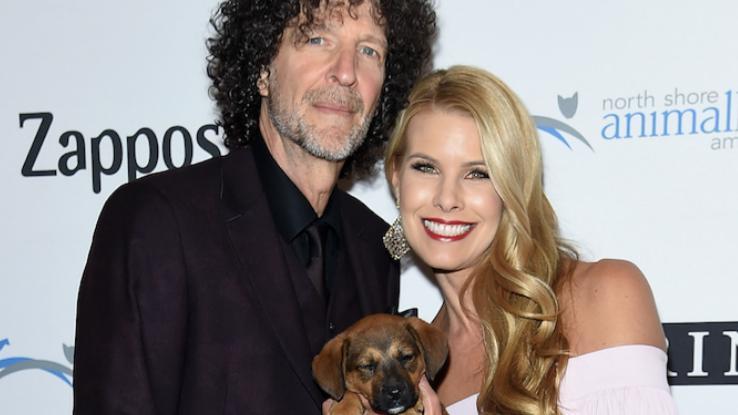 That's not all. Beth Stern is actually an official spokesperson for the North Shore Animal League. Incredibly, she's been featured on cable and TV networks to spread the word about animal cruelty and shelter adoptions. Two thumbs up for this power couple!
Hayden Panettiere
We all know and love Hayden Panettiere from the NBC show Heroes. But some of you may be shocked that America's sweetheart is also a hardcore animal rights activist. Here's the proof: Back in 2007, Panettiere joined up with protesters in Japan in an effort to stop local fishermen from hunting dolphins.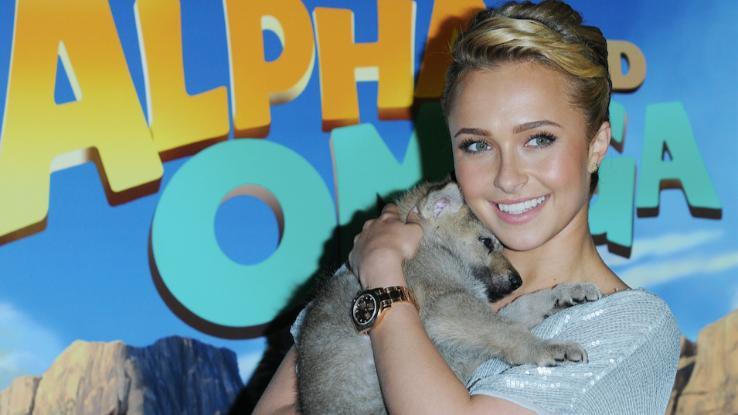 As the spokesperson for the Whaleman Foundation, Panettiere's peaceful protest turned dangerous when fishermen started throwing sharp poles and propellers at the activists. On top of that, this tense moment was filmed in the animal rights-themed documentary, The Cove. Talk about putting your money where your mouth is.
Paul McCartney
You may already know this, but Beatles singer Paul McCartney has been an animal lover since the early 1970s. Amazingly, he's even been hired as the official narrator of the People for the Ethical Treatment of Animals (PETA) documentary, Glass Walls. His opinion was beyond radical: "If slaughterhouses had glass walls, everyone would be vegetarian."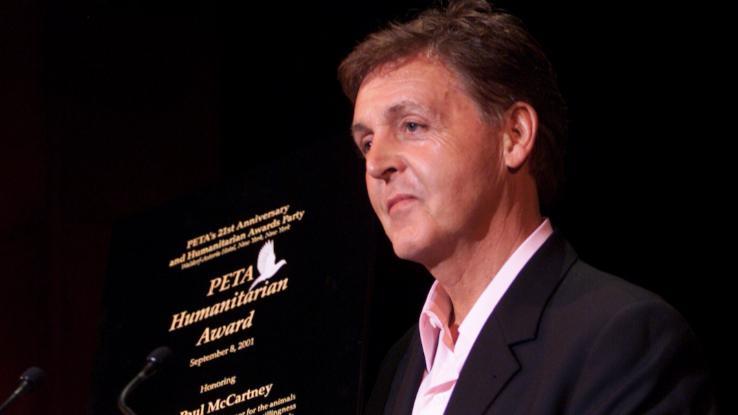 Years later, McCartney traveled to India, where he formed a unique bond with a native elephant called Sunder. As a spiritual gift to a temple, Sunder was often abused and chained up. But when PETA found out, McCartney teamed up with them to stop the abuse.
Leonardo DiCaprio
In case you've been living under a rock for the last few decades, know that the Leonardo DiCaprio Foundation has been fighting for animal rights since 1998. His mission is simple: to protect "the earth's last wild places and implement solutions to build a more harmonious relationship between humanity and the natural world."
But here's the kicker. Leo's nonprofit charity organization goes way beyond animal rights research. In fact, the Titanic actor's generosity extends to climate change, forest conservation and biodiversity — not to mention saving the oceans. With so many humanitarian accomplishments under his belt, Leo should probably run for president.
Olivia Munn
If you already knew that Olivia Munn was a PETA ambassador, you get a round of applause. She's worked with the animal rights organization countless times on behalf of voiceless animals everywhere. And here's the thing: Olivia's not afraid to voice her opinion on animal cruelty in public either.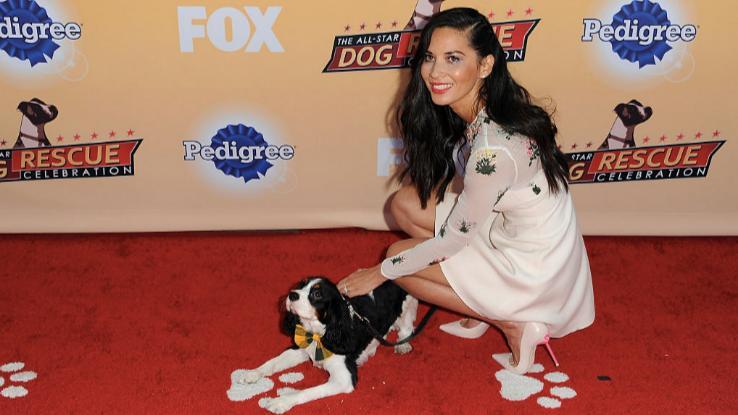 Olivia has worked on a PSA campaign for PETA as well. In it, she warned fans to boycott circuses that profit from abusing animals. And in her partnership with the Shelter Pet Project, Munn gave unwanted pets "stockings at Christmas" and "toys and a special cookie on Valentine's Day."
Ryan Gosling
Everyone loves a Hollywood hottie with a heart of gold. And luckily for us, Ryan Gosling is the actor/humanitarian that we've all been waiting for. Gosling got his start in the fight against pet cruelty when he began writing letters to companies about animal rights advocacy.
As a matter of fact, Gosling and fellow activist Brad Pitt wrote a letter to the chief executive officer of Costo begging the company to stop buying non-cage-free eggs. Plus, Gosling penned similar letters to notorious corporate giants like McDonald's and KFC. When he's not fighting the good fight, he's with his pup George.
Ricky Gervais
If you're a fan of the American version of The Office, then you might already know Ricky Gervais from the original British version of the show. Regardless of his comedic talent, Gervais has been an extreme animal rights fighter for years. Check this out: Ricky is best known for attempting to bring an end to China's infamous Yulin Dog Meat Festival.
You know, the one where dogs are routinely beaten and tortured in a celebratory fashion. Thanks to Gervais, this atrocious event has gotten worldwide attention. And, he hasn't stopped continuing to speak out about animal cruelty issues like hunting. Good chap!
Charlize Theron
Imagine this: the star of the hit films Monster, Long Shot and Atomic Blonde is actually an animal lover too. Astonishingly, Theron has collaborated with PETA on several campaigns aimed at ending the fur trend. And in case you were wondering how she felt about the anti-fur movement, Charlize shared, "If you wouldn't wear your dog, please don't wear any fur."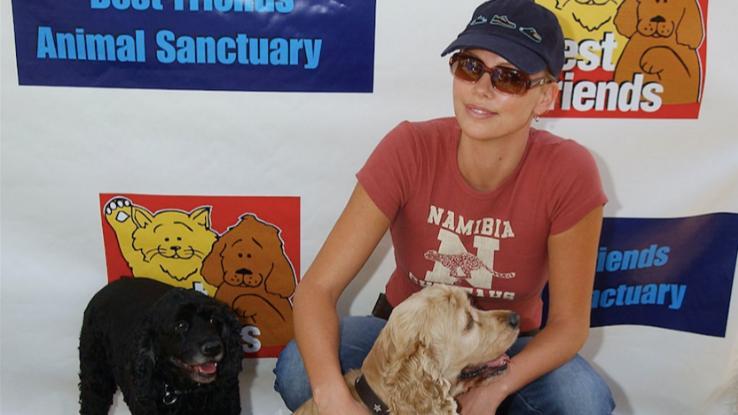 To further drive her point home, Charlize's PETA campaign emphasizes that every animal feels pain and suffering when it's killed for fur. She even joined PETA investigators on a search of a suspicious fur farm located in rural Michigan. Talk about being brave!
Miley Cyrus
Clearly, former Hannah Montana star Miley Cyrus has a soft spot for animals. If you've ever followed Miley on Instagram, you know you'll be bombarded with cute pictures of her and her many pets. Naturally, her love of animals extends to her diet too — Miley's been vegan for years.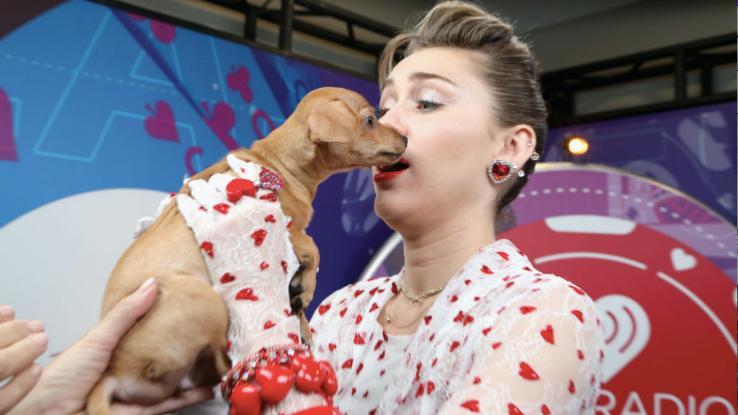 Additionally, Miley often uses her superstar clout to bring awareness to issues like animal cruelty. But this outspoken star takes it to the next level, exposing vicious hunters and animal abusers for the world to see. Plus, she was given the Celebrity Advocate Award at the Animal Rights National Conference.
Brad Pitt
As we mentioned above, Hollywood hunk Brad Pitt is more than just a good-looking actor. Besides joining Gosling in his fight about eggs at Costco, Pitt has done his fair share of activism work. He's teamed up with fellow humanitarian Leonardo DiCaprio to support animal-friendly legislation like Prop 12, too.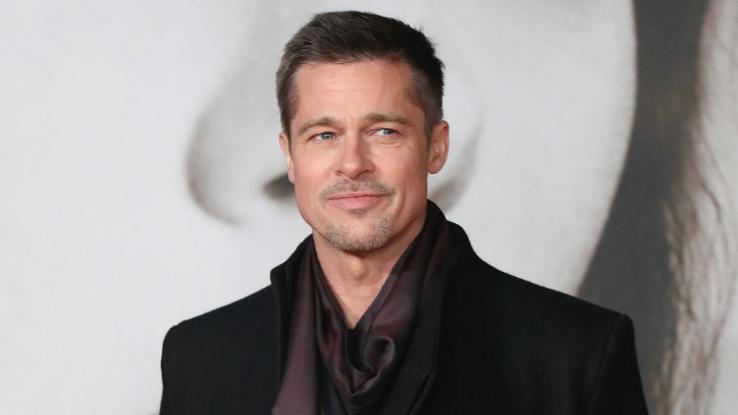 The proof: In their video for the PSA campaign Get Out the Voice, the Once Upon a Time in Hollywood star encouraged fans to vote to support Prop 12, the Prevent Cruelty California Act, at the next midterm election. Pitt is an avid supporter of AIDS relief charities like the ONE Campaign too.
Ian Somerhalder
Picture this: actor, model and director Ian Somerhalder of The Vampire Diaries can add swoon-worthy humanitarianism to his list of accomplishments. Back in 2010, Ian created the animal-friendly organization Ian Somerhalder Foundation to support pet adoptions and no-kill shelters.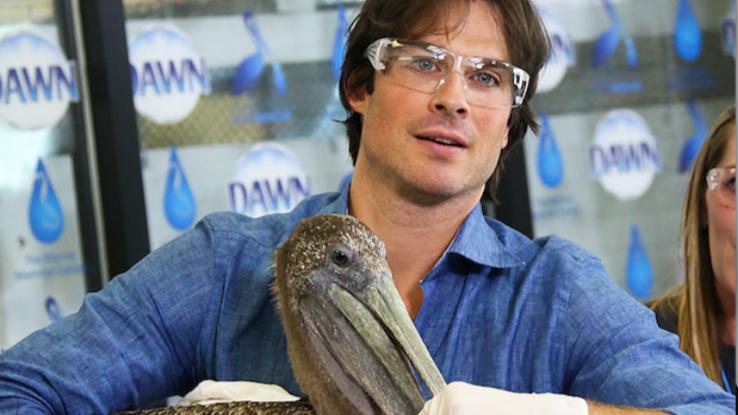 With its clear-cut mission "to empower, educate and collaborate with people and projects to positively impact the planet and its creatures," Somerhalder's foundation has been helping rescue animals for years. Working with his wife Nikki Reed, ending pet cruelty is a subject that is very near and dear to the Hollywood couple's hearts.
Hilary Swank
You might be surprised to find out that Hollywood starlet Hilary Swank is also the head of her own humanitarian organization. As the proud creator of the Hilaroo Foundation, Swank aims to "bring youth, who have been given up on, and animals, who have been abandoned, together to help heal one another through rescue, rehabilitation and responsibility training."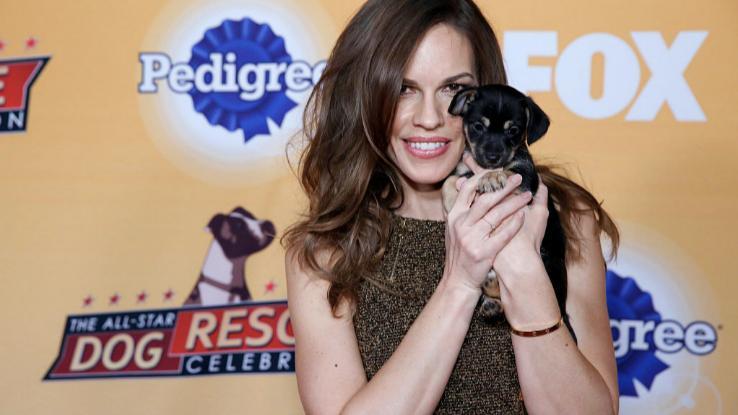 Swank was inspired to start the Hilaroo Foundation from a chance meeting on set with a tiny dog called Karoo. About Karoo, Swank said, "I don't know if I found this dog, or the dog found me." What a cute pair!
Gloria Steinem
Let us take a wild guess. You had no idea that Gloria Steinem had such an enormous impact on the animal rights world. As a famous writer and feminist, Steinem is well known for her work for women's rights. However, it was only a few years ago that she joined PETA in the fight against bull-running in Spain.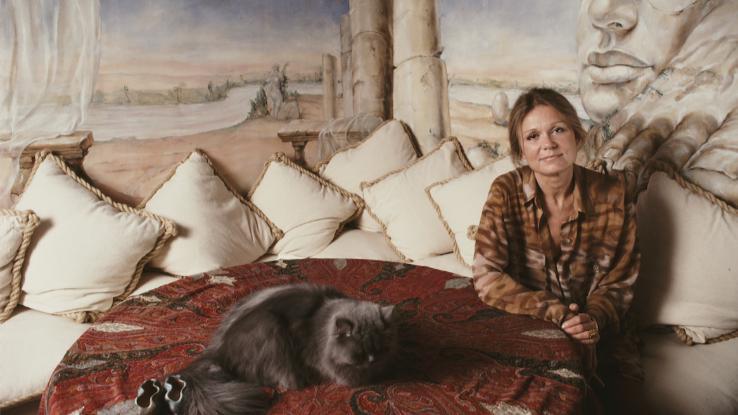 In fact, she proudly signed a petition against the organization that's responsible for the San Fermín Running of the Bulls competition. And don't forget her battle against experimenting on animals too. She even wrote a letter to the government about it.
Jared Leto
Jared Leto is well known for his iconic roles in hard-hitting films like Requiem for a Dream and Suicide Squad. But when he's not busy filming another big movie, he spends his time as an official ambassador for the World Wildlife Fund. As of 2015, Jared has been traveling the world to spread the word about things like wildlife crime.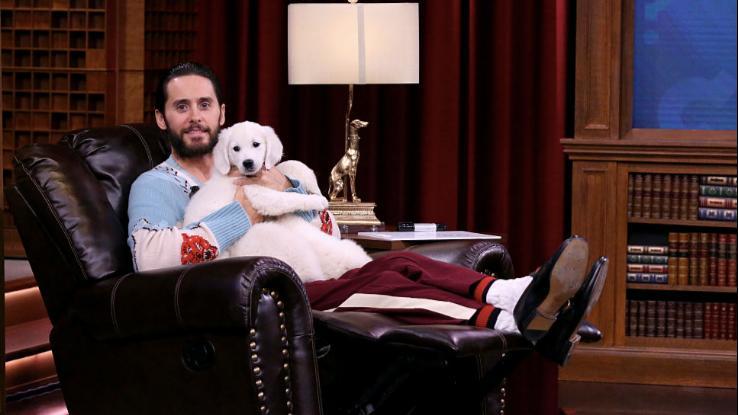 One of his missions is to end the poaching of endangered species for money. For instance, Jared is highly vocal about stopping rhinoceros poaching in South Africa. With any luck, he just might do it!
Pamela Anderson
Model and actress Pamela Anderson is one of PETA's biggest supporters. On top of that, she's even an honorary director of PETA. So, it only makes sense that the bodacious blonde would form the Pamela Anderson Foundation to help "organizations and individuals that stand on the front lines in the protection of human, animal and environmental rights."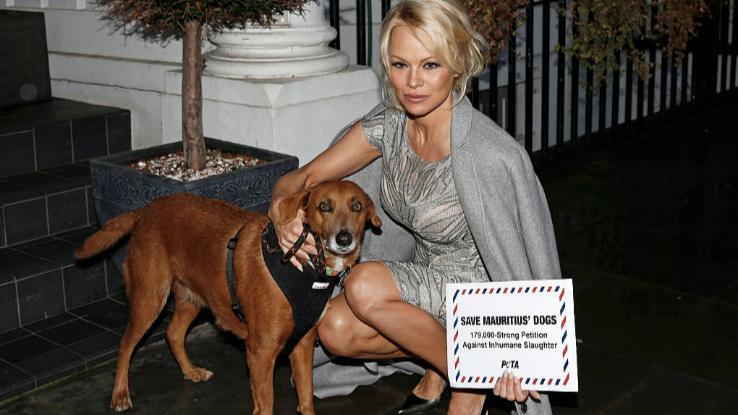 As if that's not enough, she's worked hard to support other animal rights charities too. The result? Anderson was given the prestigious Linda McCartney Award for her work to end pet cruelty. She's helped to stop seal slaughtering too; Anderson is truly an animal rights activist to the core.
P!nk
You may know P!nk for her crazy colorful hair and punk power ballads, but you may not know that she's a PETA partner. In fact, she took a stand against Ringling Bros. in 2011 for the alleged abuse and mistreatment of circus animals in their show. She even wrote a letter to President Barack Obama on PETA's behalf in 2011.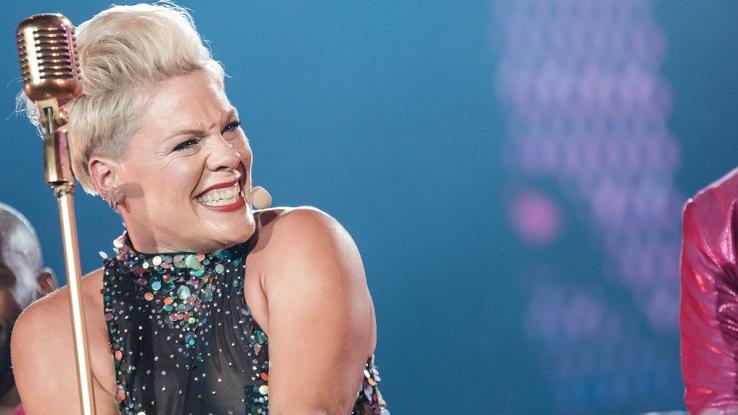 But P!nk has taken it one step further than all of the other celebs on this list. During her partnership with PETA, she chose an interesting way to show her stance against the anti-fur movement: going nude!
Sarah McLachlan
So, we've already mentioned that Sarah McLachlan's track "Angel" is basically the theme song of the animal rights movement. Filmed for the American Society for the Prevention of Cruelty to Animals (ASPCA) in 2007, her efforts have saved poor animals from bad homes and kill shelters, earning millions in donations for the ASPCA in the process.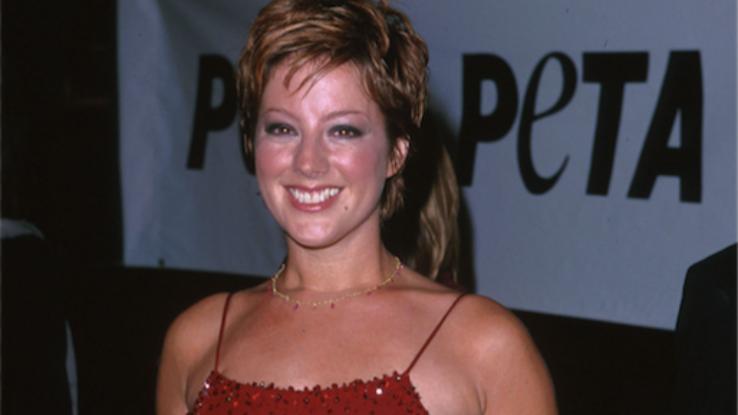 But here's the catch: McLachlan can't even stand to watch her own animal rights commercial. She admitted that, when her sad-but-true commercial comes on, "I change the channel. I can't take it." She continued, "I can't even look at it. It's just so depressing."
Kristen Bell
Celebrated for her work on the mid-2000s hit show Veronica Mars, Kristen Bell has also made her mark as a passionate animal activist. As a supporter of many animal causes, she's already adopted pets and volunteered for understaffed animal shelters in her birthplace of Michigan.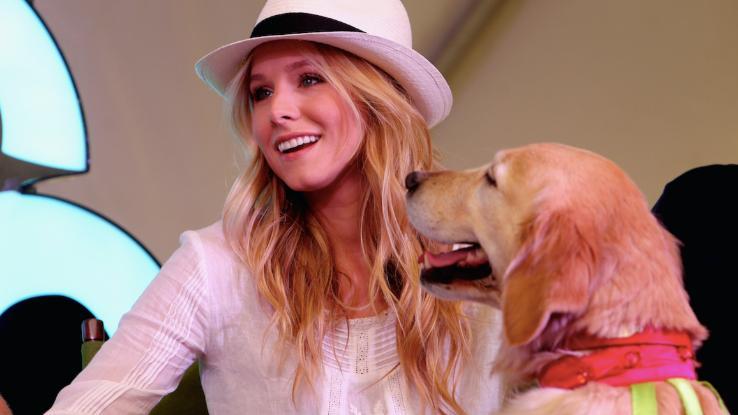 And now that she's a big Hollywood star, Kristen has really stepped up her animal rights game. Don't be surprised to see her walking the red carpet at any event held by the ASPCA. With so much on her plate, Kristen Bell is basically a superhero!
Alicia Silverstone
Raise your hand if you remember Alicia Silverstone from the classic 1990s film, Clueless. Now, keep it up if you knew that Silverstone was a vegan way before it was trendy. On top of that, she's been an advocate for animal rights since she was a little girl.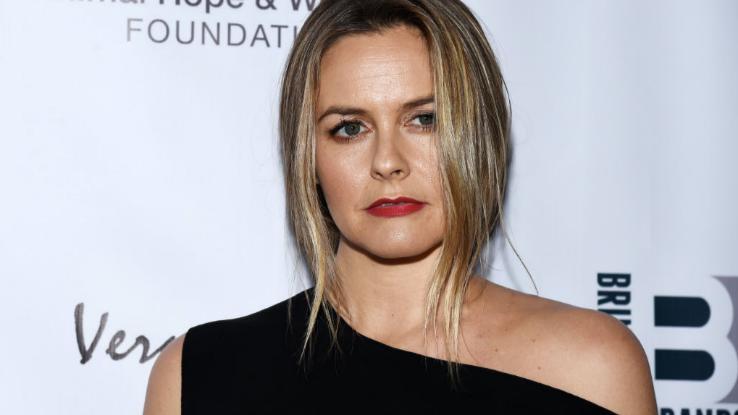 Even today, Silverstone makes it her priority to fight for the wellbeing of defenseless animals everywhere. Here's the best part. Her work with the Ark Trust's Red Alert program has actually helped to prevent lost pets from mistakenly getting put down before they could find their right homes.
Betty White
To tell you the truth, Betty White has probably been an animal rights activist longer than anyone else on this list. As a long-time trustee of the Greater Los Angeles Zoo Association, she's even turned down acting work that involved any kind of cruelty to animals.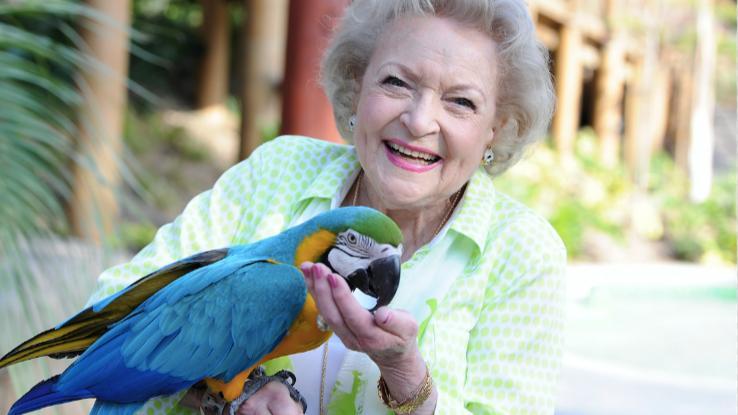 For example, White famously dropped her role in Jack Nicholson's 1997 film As Good as It Gets due to a scene where a puppy was thrown down a laundry chute. Although the pet landed softly in a pile of clothes, it was more than enough to turn White away from the lucrative project.
Martha Stewart
If you're a huge fan of Martha Stewart, then you probably already know that she's very vocal about animal rights. From abuse against farm animals to stopping horse-drawn carriage rides, Stewart has always been a big protector of defenseless creatures. And back in 2011, Stewart made the ultimate decision: becoming vegan.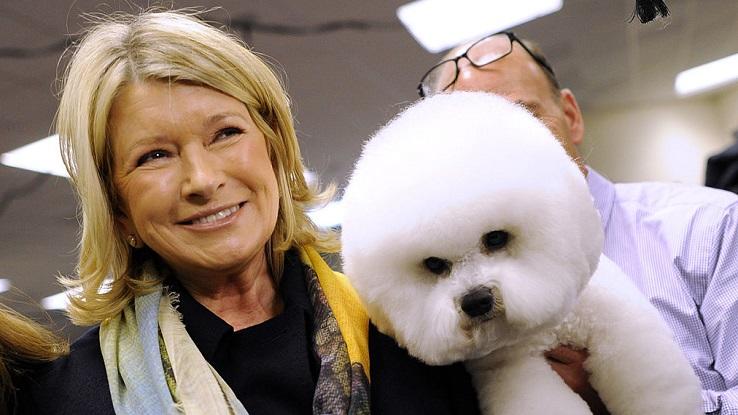 She even dedicated an entire episode to cooking vegan food with fellow vegan and founder of Twitter, Biz Stone. Not only that, but Stewart also spent time spreading awareness about cruelty-free living with award-winning Quantum Wellness and Veganist author Kathy Freston. Talk about one dedicated vegan superstar!
Kellan Lutz
For those who are unaware, Kellan Lutz rose to fame for his smoldering role in the tween-hit film Twilight. However, Kellan has also been spending his time as an ambassador for PETA commercials with his adopted dog Kola. In it, the pair encourages animal lovers to: "adopt, don't buy."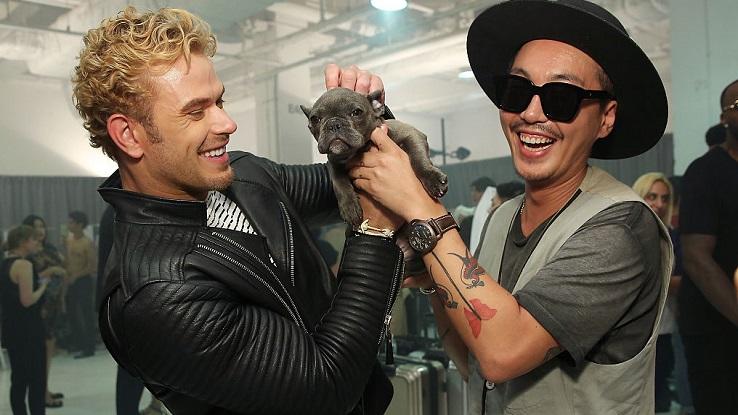 That's because everyone who purchases a cat or dog from a breeder or a pet store is closing the door on one more lonely pet. Sadly, many of them end up in shelters. That's why Kellan said that "it's our job to take [animals] under our wing and take care of them."
Kesha
Kesha may not be known for her humanitarian side, but despite this, the TiK ToK artist was crowned as the official ambassador of the Humane Society International in 2011. As the first international representative of the Humane Society, it was Kesha's job to travel the globe to spread the word about animal rights.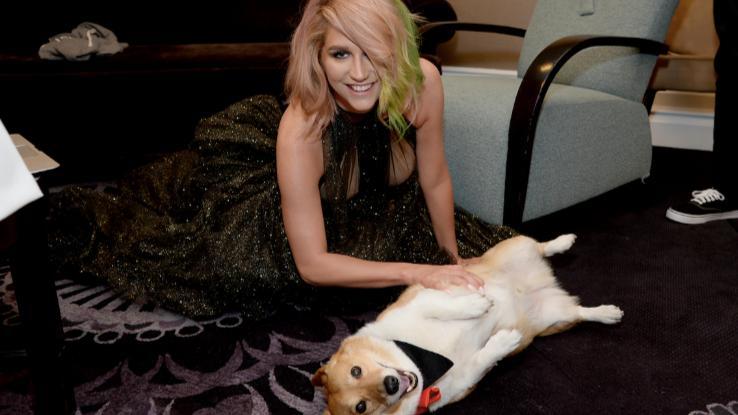 And clearly, she did a great job, because she was given the Wyler Award by the Humane Society International just two years later. Since then, Kesha has been beyond vocal about several animal rights causes, including ending trophy hunting and dog abuse.
Lisa Vanderpump
Fans of the hit reality TV show Vanderpump Rules, rejoice! The resident queen of the show, Lisa Vanderpump, is a brilliant businesswoman with a soft spot for neglected pets. As an active supporter of animal rights, she's adopted a ton of pets from local animal shelters in Los Angeles, California, and runs The Vanderpump Dog Foundation.
Vanderpump plans on opening up her own rescue center for abused pups in the West Hollywood area. Not only that, but she's also an annual judge at the yearly Hero Dog Awards event. Similarly to Ricky Gervais, Vanderpump also advocated against the Yulin Dog Meat Festival.
Ellen DeGeneres
Admit it. We all tune in to watch The Ellen DeGeneres Show every now and then. But one thing that isn't featured as prominently on the daytime show is Ellen's passion for animal rights. In spite of this, she was still named PETA's Woman of the Year because of her bold choice to toss animal products from her kitchen and bathroom shelves.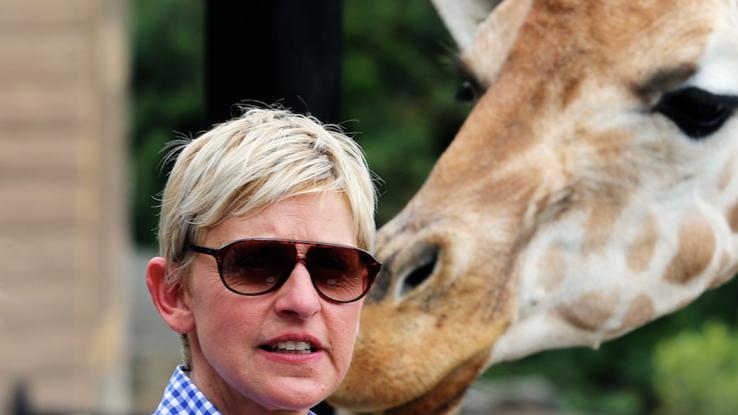 As if that's not enough, she speaks up about animal activism on her show sometimes and also periodically discusses her thoughts on the industrial farming complex. Plus, she started her own natural animal food line to help keep pets healthy.
Tim Gunn
Project Runway host Tim Gunn knows how to "make it work" in the world of animal activism. Crazily enough, Gunn was named PETA's Man of the Year at the same time that Ellen received her PETA Woman of the Year award. Gunn was honored for narrating a video on PETA's behalf that talked about how animals are abused in the fur trade.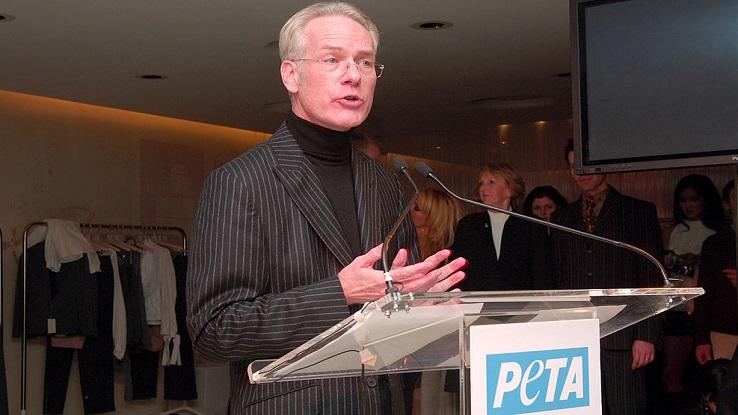 Gunn told the Los Angeles Times that "there's no reason to kill animals for fur. Wearing fur is like wearing a big sign reading, 'I'm in favor of inflicting cruelty and pain on animals as a fashion statement!'"
Joaquin Phoenix
The famous Walk the Line actor might seem tough, but deep down, he's not as scary as he looks. Just think about his video collaboration with PETA to explore the use of exotic skins in major fashion houses. In PETA's own words, "Joaquin is calling for major fashion houses, such as Christian Louboutin and Jimmy Choo, to choose compassion over cruelty."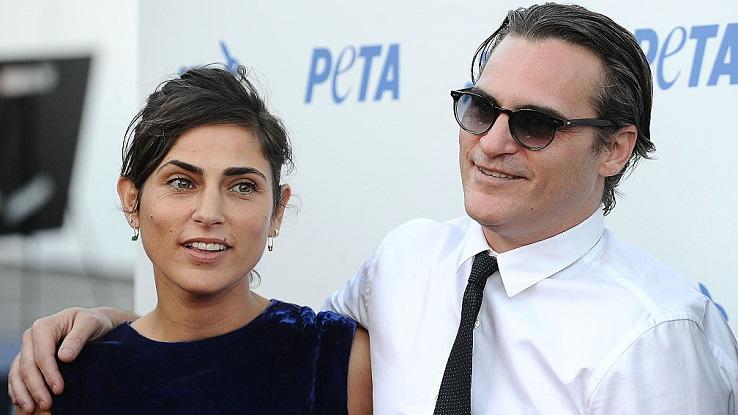 But there's more. Phoenix also starred in a documentary about animal cruelty and environmental friendliness titled Earthlings. The film "chronicles the day-to-day practices of the largest industries in the world, all of which rely entirely on animals for profit."
Stella McCartney
It's incredible that high-fashion designer Stella McCartney has been a true animal rights and climate change activist for years. In fact, she even partnered with PETA to film an educational video about the leather industry. She's already spilled the tea about the fur industry's negative impact as well.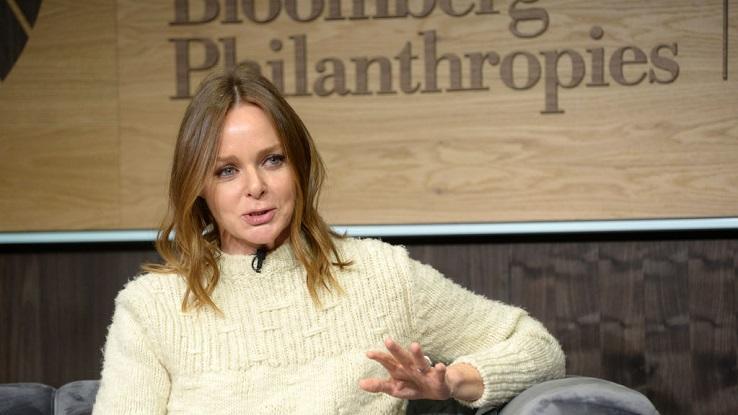 Among her concerns are the mistreatment of animals by companies and the use of animal hide to make leather goods. That's why the savvy, sustainable designer created her own line of clothing that's feather, leather and fur free. Even though she still uses silk and wool in her clothing, Stella promises she's looking for more animal-friendly alternatives.
Gillian Anderson
And now, it's time for the animal rights activist that we've all been waiting for: Gillian Anderson. Famously remembered as Scully from The X-Files, Anderson is now known for her work against pet cruelty. For starters, she mailed a letter to Canada's Prime Minister Justin Trudeau begging him to help her stop seal slaughtering.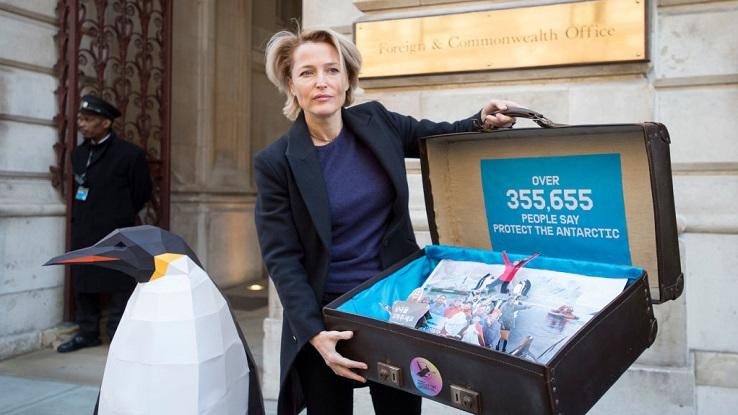 In addition, Anderson spoke to European politicians about passing bills that will help improve the lives of millions of laboratory animals that are being experimented on throughout Europe. Here's a cherry on top: Anderson even narrated an anti-fur film showing footage of a shady rabbit farm.