Surprising Supplies for Homemade Christmas Cards and Decor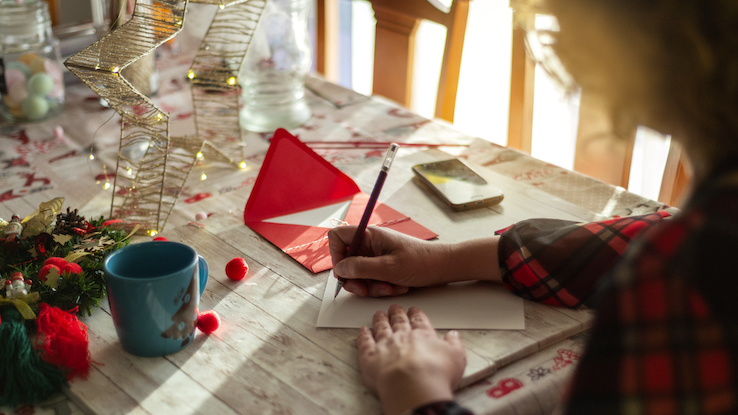 Do you love to create unique and memorable Christmas cards and decorations? If so, you'll love these surprising supplies you can use to create your own! These unusual items can help you get the most out of your holiday greetings and create memorable keepsake cards your loved ones will cherish.
Scrapbook Paper
scrapbook paper can be a great way to get creative when crafting your own holiday-themed greeting cards. You can use different textures and patterns, as well as colorful borders and embellishments to really stand out. You can even use photos from the past year as card fronts. Let your imagination run wild with all the different variations possible!
Unique Paints
If you're looking for a festive way to spruce up your Christmas cards this year, try painting or drawing festive scenes with tempera or chalkboard paint. Painting or drawing your holiday scenes with tempera or chalkboard paint on card stock is a great way to use up old supplies while creating decorations.
Old Photo Frames
If you're looking for a creative and unique way to send out your holiday cards this year, you'll love using old photo frames as your inspiration! By altering the photos that are already inside the frames, you can create cards that are truly special and personalized to each recipient.
To start, you'll want to choose which photos you want to use. If you have family photos that you'd like to use, try arranging them into a collage or vector graphic on your computer beforehand. This will make the process of altering the photos much easier.
Once you've got your selections ready, it's time to begin editing. You can alter the brightness, contrast, and other basic details of the photos using photo editing software or online tools like Photoshop. If you'd like to add some extra pizzazz, try adding text ornaments or colorful borders around the edge of each photo.
Once everything is finalized, it's time to print out your cards! Place them in the vintage frames and give them as unique gifts recipients can enjoy year after year.
Found and Recycled Materials
Making your own Christmas ornaments can be a fun and creative way to show your holiday spirit. There's a variety of materials you can use. Include recycled materials like old Christmas ornaments and bottle caps. You can also use found materials like colorful ribbons and felt balls.
Whether you're making small ornaments or big ones, it's always fun to experiment. And who knows? Maybe one of these charming ornaments will be put on someone's tree this year!
Colorful Ribbon
A bright bow is a one-of-a-kind accessory for your cards. Whether you're sending out Christmas cards or just making some cheerful decor, these colorful ribbons are sure to add a festive touch.
Ribbon is a versatile and affordable material that works well for both traditional and nontraditional holiday cards. You can use ribbon to create simple or intricate bows, depending on your creative skills and preferences.
There's a variety of ways to tie ribbon around a Christmas ornament, from simple knotting techniques to more intricate methods using fabric glue or hot glue. Whichever method you choose, be sure to experiment until you find a bow design that you love.