How to Shop for a Wedding Suit on a Budget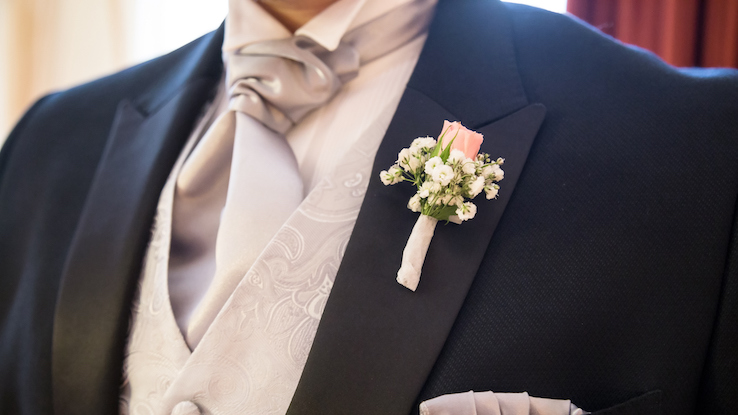 With your wedding just around the corner, are you scrambling to find a suit that fits both your budget and your style? Don't worry — we've got you covered. Check out our tips on how to find a great suit on a budget.
Decide on the Style of Suit You Want
The first step to shopping for a wedding suit on a budget is deciding what kind of suit you want. Do you want a traditional black tuxedo, or something a little more unique? Consider the formality of the wedding when deciding on the style of suit.
If the wedding is very formal, a black tuxedo may be the best option. If the wedding is less formal, you might consider a gray or navy suit. If you want something that is more unique, there are many options available. You could choose a suit in a bold color, or one with and interesting pattern. Knowing what type of suit you're looking for and what you can reasonably afford to spend make the search easier.
Shop Around at Different Stores
When shopping for a wedding suit on a budget, it's important to compare prices at different stores. You might be surprised at the differences in price you'll find! Be sure to check out both offline and online stores; sometimes you can find better deals online, but sometimes you can find better deals in brick-and-mortar stores.
It's also important to read reviews before purchasing a suit from an online store. You want to be sure that you're getting a quality product, and reviews can help you weed out the less reputable stores. With a little bit of research, you can be sure you're getting a good deal on your wedding suit.
Consider Used Suits
If you're open to wearing a used suit, you can find some great deals. Check out consignment stores or online auction sites like eBay. Some thrift stores even list their items for sale online. Just keep in mind that the quality might not be exactly what you're looking for. If possible, message the seller to ask about any areas of damage or wear on the suit. Get photos as well so you can determine if the quality is sufficient or if you need to look elsewhere.
Factor In the Cost of Alterations
Even if you find a suit for a great price, it may need to be altered to fit you perfectly. Alterations can be expensive, so be sure to factor that into your budget. If you're not sure how much alterations will cost, ask the store or tailor for an estimate.
Don't wait until the last minute to get your suit altered. Give yourself plenty of time so you're not rushed. Alterations can make or break a suit – so make sure you're happy with the final product!
If you're looking for a great deal on a wedding suit, it's definitely worth shopping around. Compare prices at different stores, both online and offline, and don't forget to check out consignment stores and online auction sites. Keep in mind that even if you find a suit for a great price, it may need to be altered, which can be expensive.